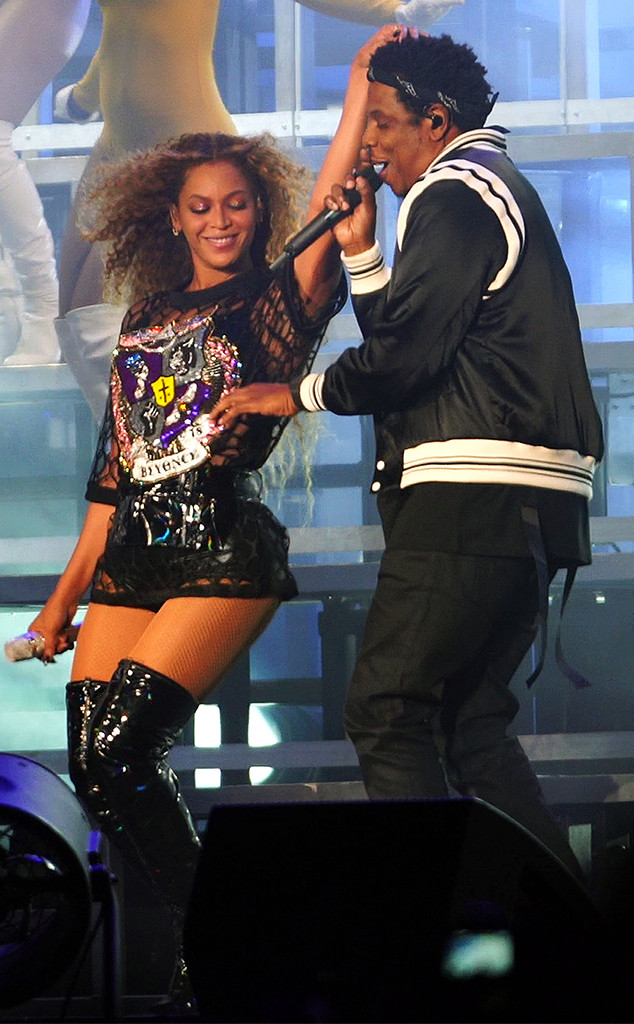 BeyZ/Splash News
If Beyoncécan forgive Jay-Z, why can't the Beyhive?
Her self-titled fanbase and the rapper have a history of sorts, sparked by Beyoncé's many lyrics (2006's "Resentment" and 2003's "Mine" alluded to their relationship turmoil) and made all the more contentious when Solange Knowlesphysically attacked Jay-Z inside an elevator at a 2014 Met Gala after-party.
Sources at the time blamed the blowup on Jay's flirtatious relationship with designer Rachel Roy. And in an attempt to deflect from the drama, the music power couple issued a rare statement, sharing in part, "Families have problems and we're no different. We love each other and above all we are family. We've put this behind us and hope everyone else will do the same."
Bey and Jay's On the Run tour kicked off six weeks later, effectively turning all the breakup speculation into a fairly distant memory.
That is until April 23, 2016—when Beyoncé dropped Lemonade without warning.