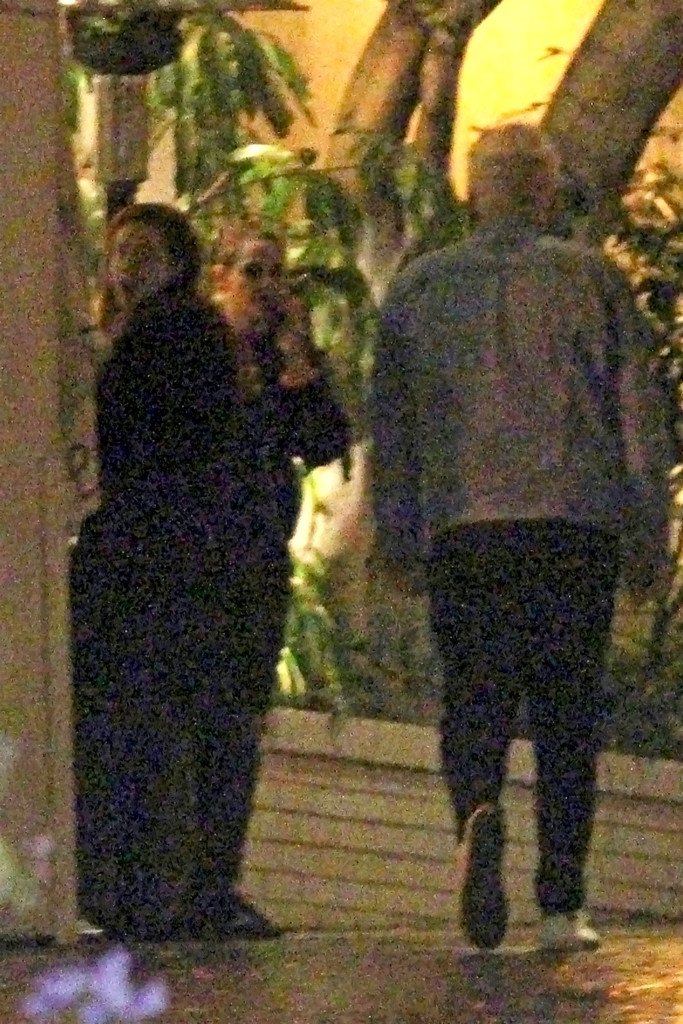 Backgrid
Twilight fans never thought they'd see Robert Pattinson and Kristen Stewart back together again, but this is 2018 and anything's possible.
A source tells E! News the exes reunited at a birthday party for Lily-Rose Depp at the Chateau Marmont in Los Angeles over the weekend. In photos published by The Daily Mail, R. Patz and K. Stew are seen mingling outside. An eyewitness says the former co-stars—whose relationship was cut short by a cheating scandal in 2012—spent a "few minutes" chatting in the valet area and appeared "friendly" and on "good terms."
"Kristen smoked a cigarette and Rob stood and talked to her quietly," the insider describes. "They were both serious, but stood together alone behind a car and exchanged a few words."