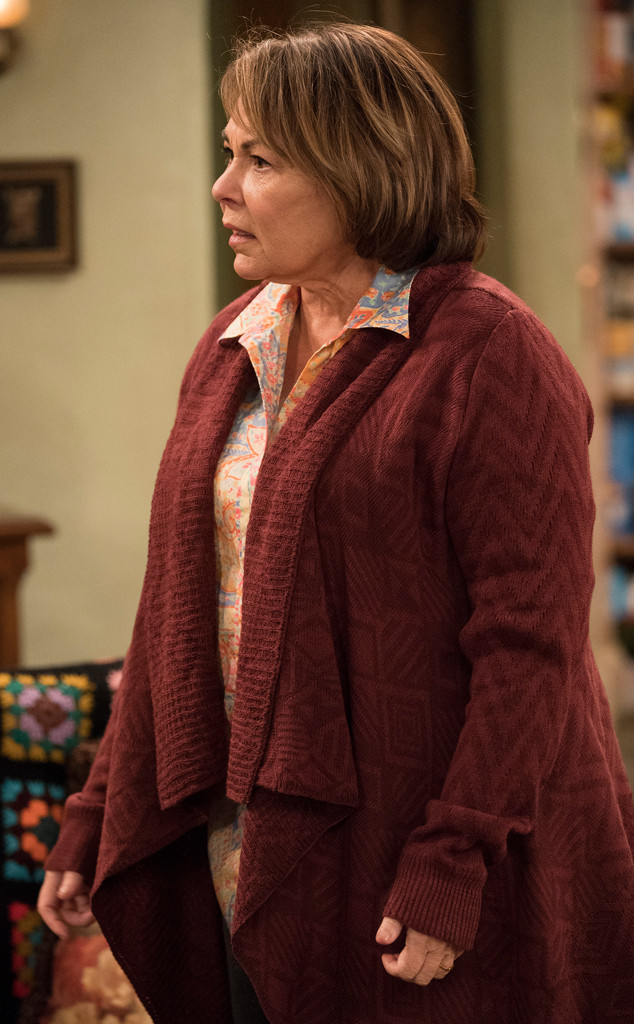 ABC
Roseanne is no more.
After Roseanne Barr's latest offensive tweets aimed at former Obama adviser Valerie Jarrett, ABC Entertainment president Channing Dungey has announced that the show will not be returning for an 11th season this fall after all.
"Roseanne's Twitter statement is abhorrent, repugnant and inconsistent with our values, and we have decided to cancel her show," the brief statement said. Robert Iger, chairman and CEO of The Walt Disney Company, ABC's parent company, shared Dungey's statement on Twitter, adding, "There was only one thing to do here, and that was the right thing."
In a now-deleted tweet, Barr wrote on Tuesday, "Muslim brotherhood & planet of the apes had a baby=vj." And when many Twitter users pointed out the tweet's racist nature, Barr upped the ante with another tweet (which has also since been deleted): "Muslims r NOT a race."
She later tweeted an apology, saying "I am now leaving Twitter." But it appears it was too little, too late.