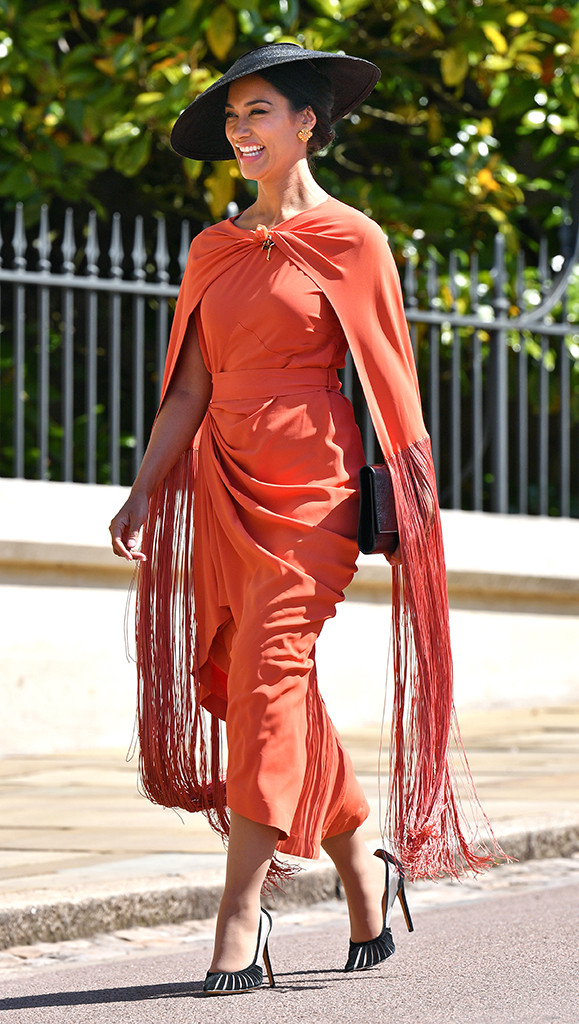 Pool/Max Mumby/Getty Images
Meghan Markle's longtime friend Janina Gavankar shared some new royal wedding details—and we, like the Depeche Mode song once said, just can't get enough!
In a new interview with Town & Country, the 37-year-old spilled some deets on Meghan and Prince Harry's nuptials, like why it some of the 600 lucky guests at St George's Chapel kept having giggle fits during the ceremony.
Turns out that the laughter was due to the cheers from the 1,200 members of the public, who were selected to be outside Windsor Castle for the event for being outstanding members of their community.
"One thing that made many of us giggle was that we could hear the wonderful people outside. When the vows were happening, they would cheer, and we could hear them. It was a very quiet chapel. We all followed the Queen's lead. But we could hear everyone cheer and it was so heartwarming. Really, it filled our hearts," revealed the former True Blood star.