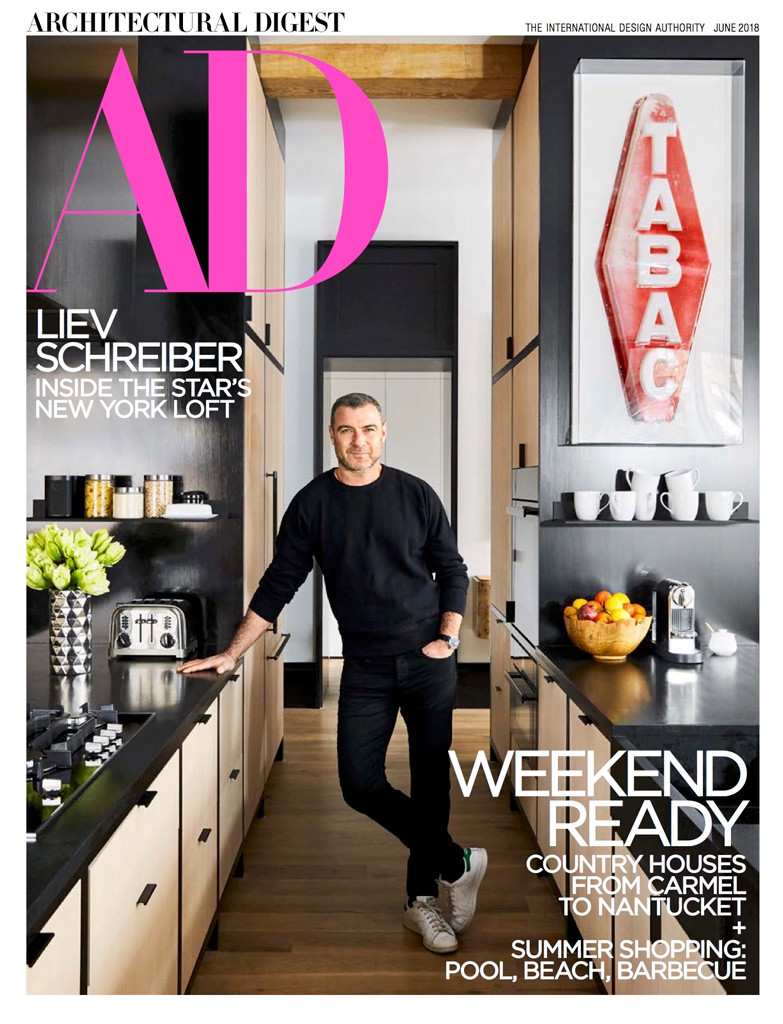 Douglas Friedman for Architectural Digest
Liev Schreiber is inviting readers into his newly renovated apartment in the June issue of Architectural Digest.
The Ray Donovan actor teamed up with design firm Ashe+Leandro to transform his triplex apartment, located in NYC's NoHo neighborhood, into a "modernist yet utterly livable" space.
Schreiber has owned the space since the '90s, but it wasn't until his surprise split from actress Naomi Watts in 2016 that he was determined to reinvent his old apartment to reflect his new life.
While the couple of 11 years never married, they share two children together—Sasha, 10, and Kai, 9—who were crucial to the design process.
"Liev was very clear that he didn't want a bachelor pad," Leandro says. "He wanted a real home, one that catered to family and kids."