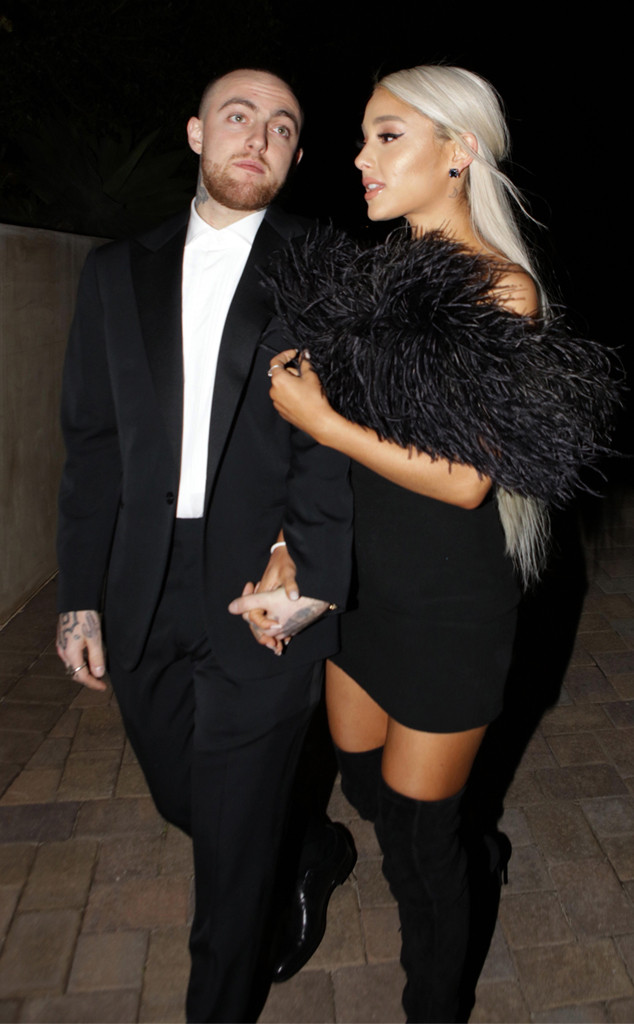 GC Images
Ariana Grande isn't buying this version of the story.
Earlier this month, it was confirmed that she and rapper Mac Miller had called it quits after roughly two years together. E! News learned at the time that their split was because of their busy work schedules, but they remained close friends. A source later told E! News that despite Ariana and Mac officially breaking up after attending Coachella in April, "the relationship had been over long before."
This week, E! News confirmed the songstress had started casually seeing SNL comedian Pete Davidson. A week earlier, Miller was arrested after allegedly crashing his car while he was under the influence, then fleeing the scene.
"Mac Miller totalling his G wagon and getting a DUI after Ariana Grande dumped him for another dude after he poured his heart out on a ten song album to her called the divine feminine is just the most heartbreaking thing happening in Hollywood," a fan tweeted on Monday.
Grande caught wind of the tweet and issued a fierce response, calling her relationship with Miller "toxic" in the process.