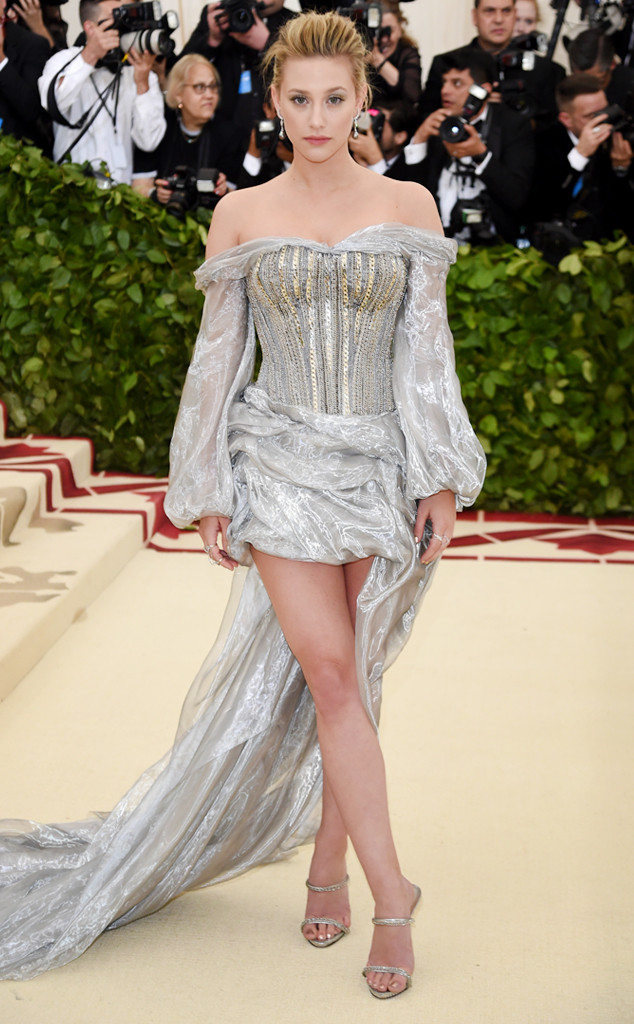 Evan Agostini/Invision/AP
Lili Reinhart is opening up about her struggle with cystic acne.
The Riverdale star took to her Instagram Story on Monday evening to share her acne story with her fans after having to do a photo shoot during a breakout. In a series of posts, Reinhart revealed her breakouts have caused "major self-esteem issues" over the years.
"I have a cystic breakout on my forehead currently. And I had to do a photo shoot all day long," Reinhart wrote in a message to her followers. "I've had cystic acne since I was 12. And it has caused major self-esteem issues ever since."