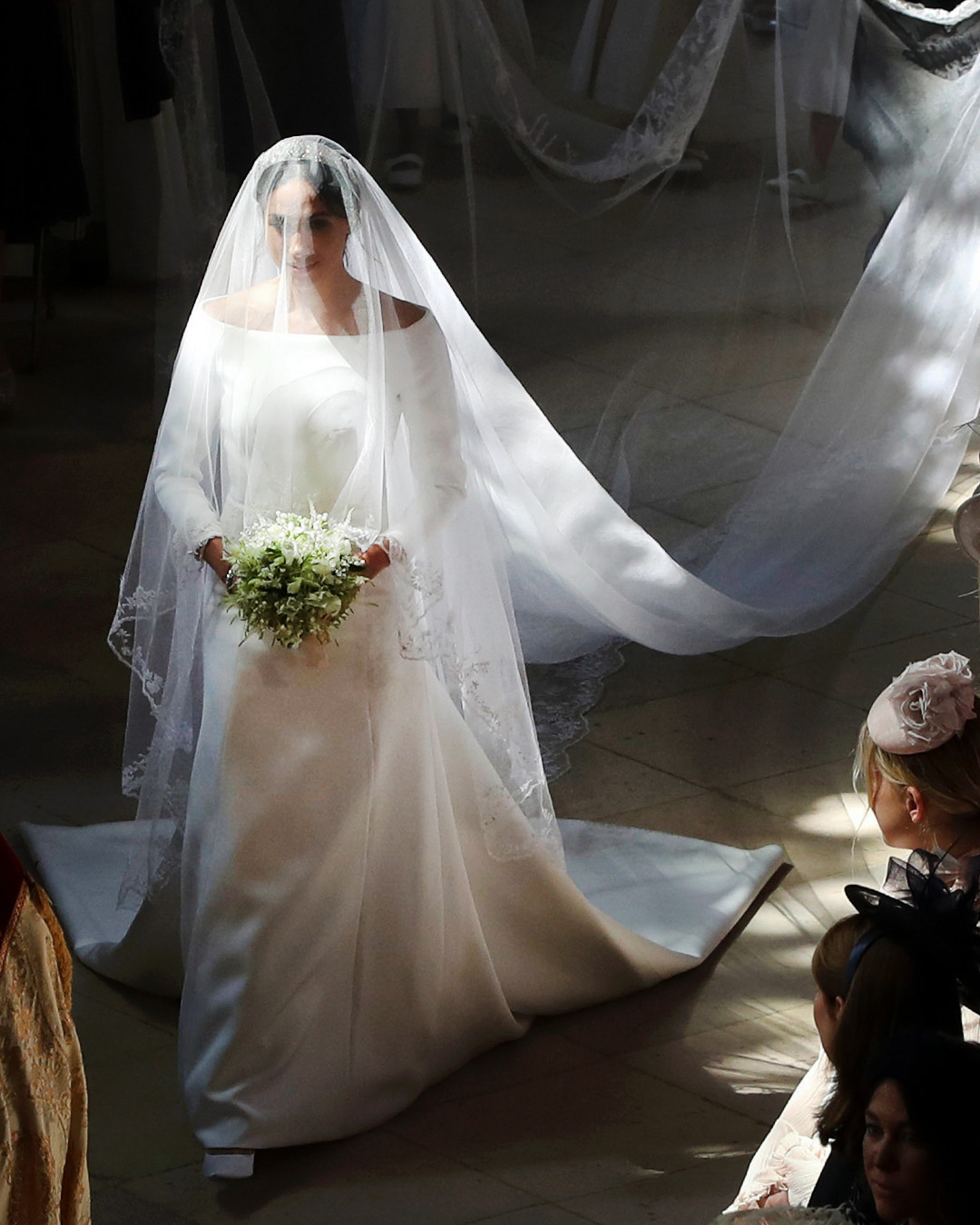 DANNY LAWSON/AFP/Getty Images
Prince Harry and Meghan Markle are officially husband and wife.
The couple tied the knot at St. George's Chapel at Windsor Castle on Saturday, in front of Queen Elizabeth II, Prince William, Kate Middleton and a list of celeb guests. As the special day was occurring, photographers were there capturing all of the incredible moments, from Meghan walking down the aisle to the duo's first kiss as a married couple.
Now the photographers who were there at the royal wedding are sharing behind-the-scenes details with the Press Association, like photographer Danny Lawson who captured a beautiful photo of Meghan walking down the aisle from his position in an organ loft inside St. George's Chapel.