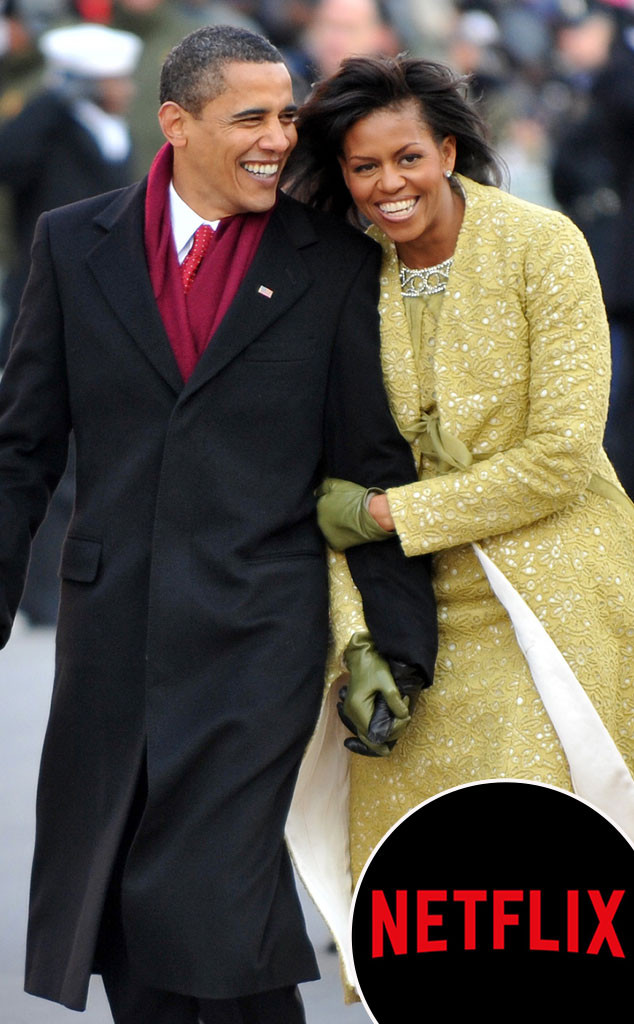 Ron Sachs-Pool/Getty Images, Netflix
There was Shonda Rhimes. Then it was Ryan Murphy. Now? Barack Obama is heading to Netflix.
President Barack Obama and Michelle Obama have signed a multi-year agreement with Netflix to produce films and series, Netflix announced in a press release. Yes, your new favorite show may be executive produced by Obamas.
"One of the simple joys of our time in public service was getting to meet so many fascinating people from all walks of life, and to help them share their experiences with a wider audience," President Obama said in a statement. "That's why Michelle and I are so excited to partner with Netflix—we hope to cultivate and curate the talented, inspiring, creative voices who are able to promote greater empathy and understanding between peoples, and help them share their stories with the entire world."