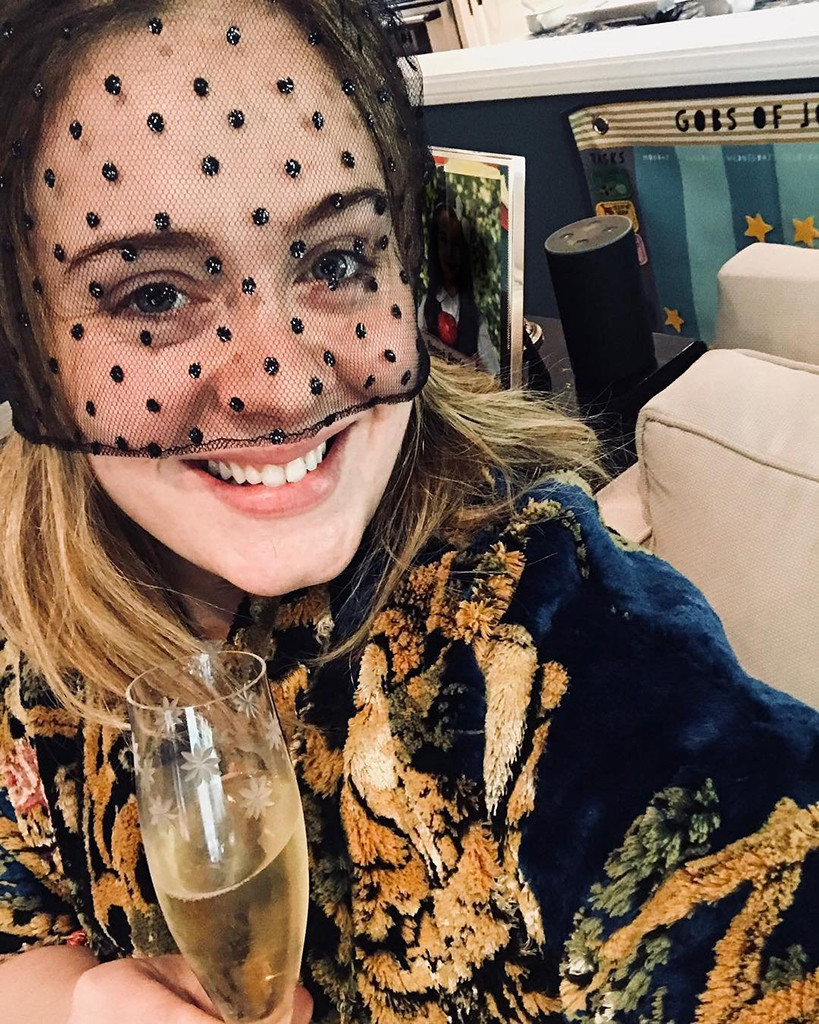 Adele/Instagram
Prince Harry and Meghan Markle's royal wedding gave Adele all the feels.
Much like the estimated 3 billion people who tuned into see Saturday's historic nuptials, the British songstress hosted a viewing party from the comfort of her own home. Adele donned her best fascinator and veil for the occasion, and cuddled up on the couch with a cozy blanket and glass of champagne.
The "Hello" singer had one special woman on her mind as she witnessed the Duke and Duchess of Sussex exchange vows, and included a sweet mention of Princess Diana in her congratulatory message to the couple.
"Congratulations Meghan and Harry," Adele wrote on Instagram. "You're the most beautiful bride. I can't stop thinking of how happy Princess Diana is upstairs x"