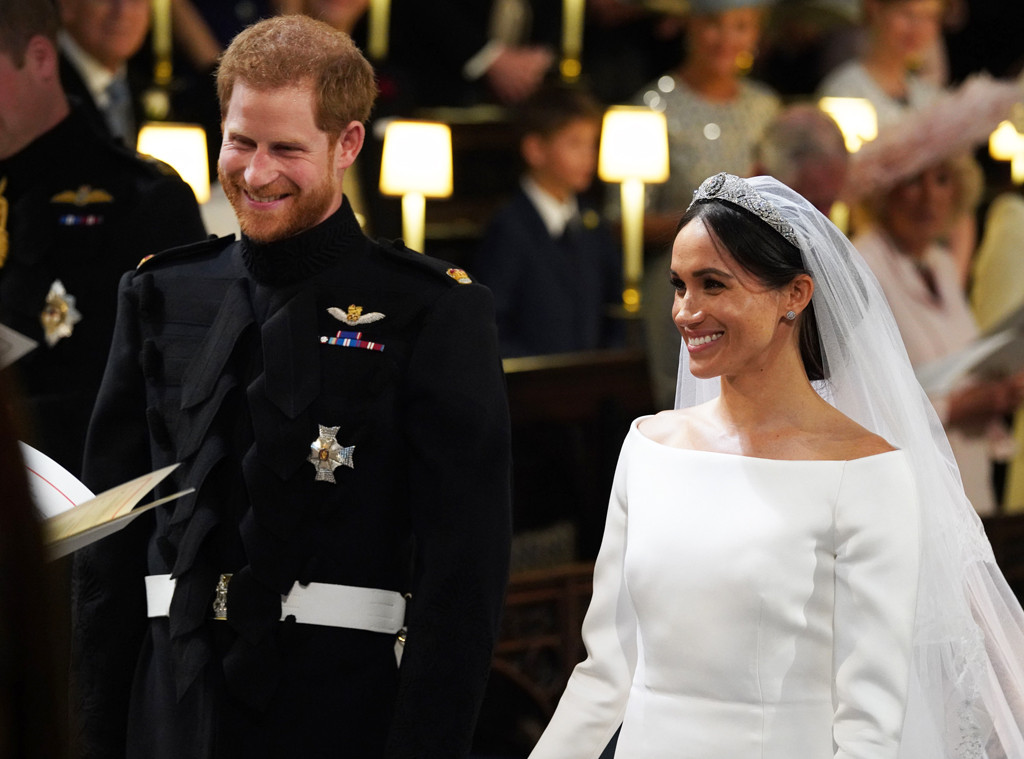 JONATHAN BRADY/AFP/Getty Images
Prince Harry and Meghan Markle have officially tied the knot!
The couple exchanged vows at St. George's Chapel at Windsor Castle on Saturday in front of many friends and family, including Prince William, Prince Charles and Meghan's mom, Doria Ragland. Harry and Meghan also honored his late mother, Princess Diana, during the ceremony.
After the couple announced their engagement to the world in November, the duo sat down for an interview, during which Harry said that Diana and Meghan would've been "best friends."
When asked what it meant to have stones that belonged to Princess Diana included in her engagement ring, Meghan shared, "I think everything about Harry's thoughtfulness is - and the inclusion of that and obviously not being able to meet his mom it's so important to me to - to know that she's a part of this with us."
Jayne Fincher/courtesy of HBO
On May 4, a statement from the Communications Secretary to Prince Harry was released, which states that the royal is "keen to involve his mother's family in his wedding."
"All three siblings of Diana, Princess of Wales will be in attendance and Lady Jane Fellowes will give the reading," the statement reads. "Prince Harry and Ms. Markle both feel honoured that Lady Jane will be representing her family and helping to celebrate the memory of the late Princess on the wedding day."
All of Diana's siblings were in attendance at the wedding on Saturday, where Lady Jane Fellowes gave her reading. Harry and Meghan also remembered his mother with the bridal bouquet. For the bouquet, the couple chose Diana's favorite flower, forget-me-nots. The Palace also shared that a day before the wedding, Harry hand-picked flowers from their private garden at Kensington Palace for the ceremony.