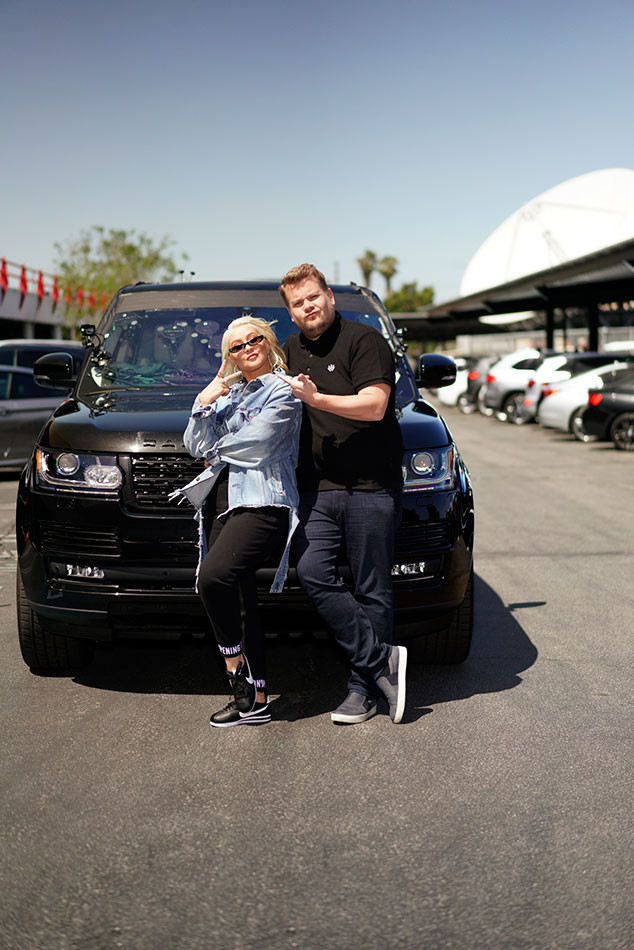 Terence Patrick
If Demi Lovatoisn't available, James Cordencan fill in.
The Late Late Show host took over the songstress' duties during his Carpool Karaoke with Christina Aguilera. While most of the fierce segment aired last month, it seems the host had one additional duet with the musical powerhouse up his sleeve from their shoot.
On the heels of Aguilera's newly debuted third single, "Fall in Line" featuring Lovato, the show shared the star's version of the duet with Corden performed in the car.
Corden was a musical champ as he changed keys, jumped octaves, harmonized and riffed along with the pop queen, even sparking "Yes James!" cheers from Aguilera herself.