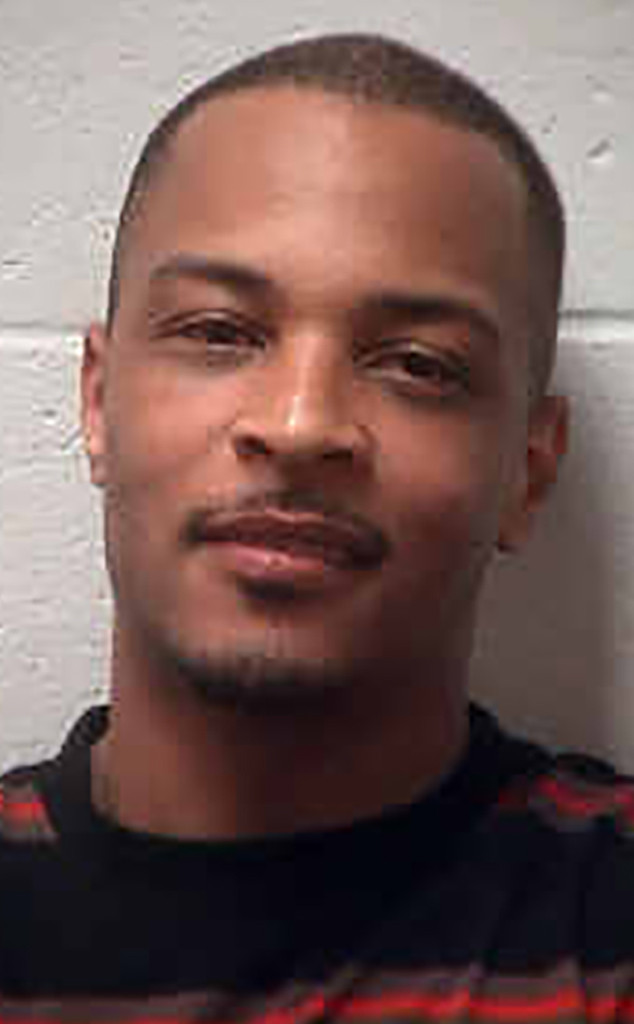 T.I. was arrested on Wednesday for disorderly conduct, public drunkenness and simple assault.
Deputy Chief Mike Ireland of the Henry County Police Department in Georgia confirmed the arrest to E! News.
Channel 2 Action News, which broke the story, reported that the "Live Your Life" star returned to the gated community where he lives around 4:00 a.m. and that he didn't have his keys. As a result, the security guard, Euwan James, refused to let him in. Another man by the name of Marquinarius Holmes was with T.I.
According to a police report, James told officers T.I. "started to use profanity" and was "yelling at him to open the gate." The rapper, whose birth name is Clifford Joseph Harris Jr., also alleged he found James asleep and woke him up.