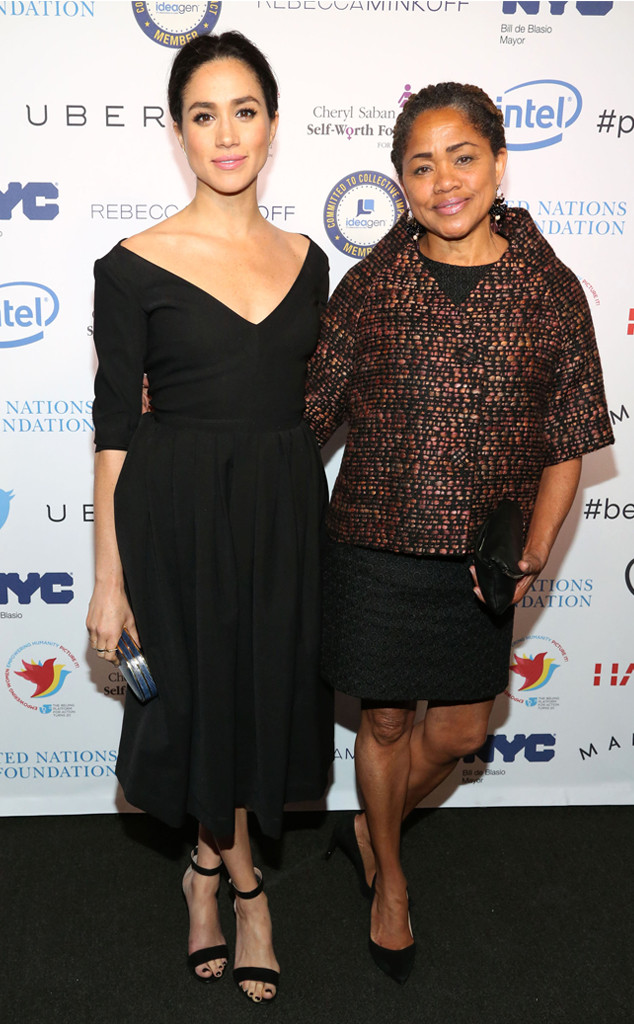 Sylvain Gaboury/Patrick McMullan via Getty Images
As the world is gearing up for the pomp and circumstance of this Saturday's Royal Wedding between Prince Harry and Meghan Markle—the families of the betrothed couple are dealing for the realities of the having the world watch the blessed event.
And it looks like there's been some major upheaval in Markle's family ahead of the nuptials. Earlier today, amid some major paparazzi drama, Meghan's father Thomas Markle said he would no longer be attending the royal wedding due to a heart attack. Meanwhile, Meghan's mom Doria Ragland, has been undergoing some major changes in the area of her career.
E! News can confirm that Meghan's mother has left her job at a mental health facility in Los Angeles. She is a social worker that specializes in the geriatric community.
Didi Hirsch Mental Health Services confirmed to E! News that Ragland is no longer employed at the facility.
According the website, "Didi Hirsch Mental Health Services transforms lives by providing quality mental health care and substance use treatment in communities where stigma or poverty limit access."