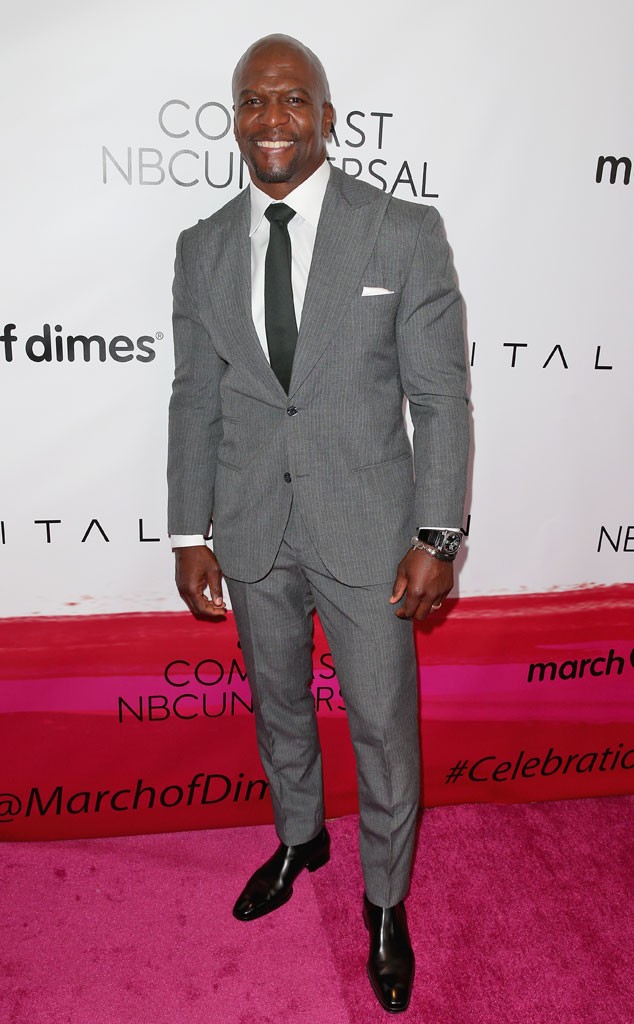 Joe Scarnici/Getty Images for March Of Dimes
We all know the force is strong with him...
Terry Crews is thanking Mark Hamill for his help resurrecting Brooklyn Nine-Nine just hours after NBC announced that it would be taking on the sixth season of the comedy just one day after FOX cancelled it.
On Saturday morning, the actor, who stars as Sgt. Terry Jeffords on the series, wrote, "@HamillHimself I want to personally THANK YOU Mark for using the power of the force to save Brooklyn Nine Nine! *Wipes dirt off shoulder*."
On Thursday, the Stars Wars actor used his social media superstardom to express his displeasure at the show's untimely end.
Mr. Skywalker tweeted, "Oh NOOOOOOOOO!!!!!! I'm SO not ready to say #ByeBye99. Be forewarned @FOXTV-when networks dump shows I love, I'm known for holding grudges a long, L-O-N-G time. I'm still mad @CBS didn't renew #SquarePegs! #EverythingILikeGetsCancelled."
Looks like NBC took notice!