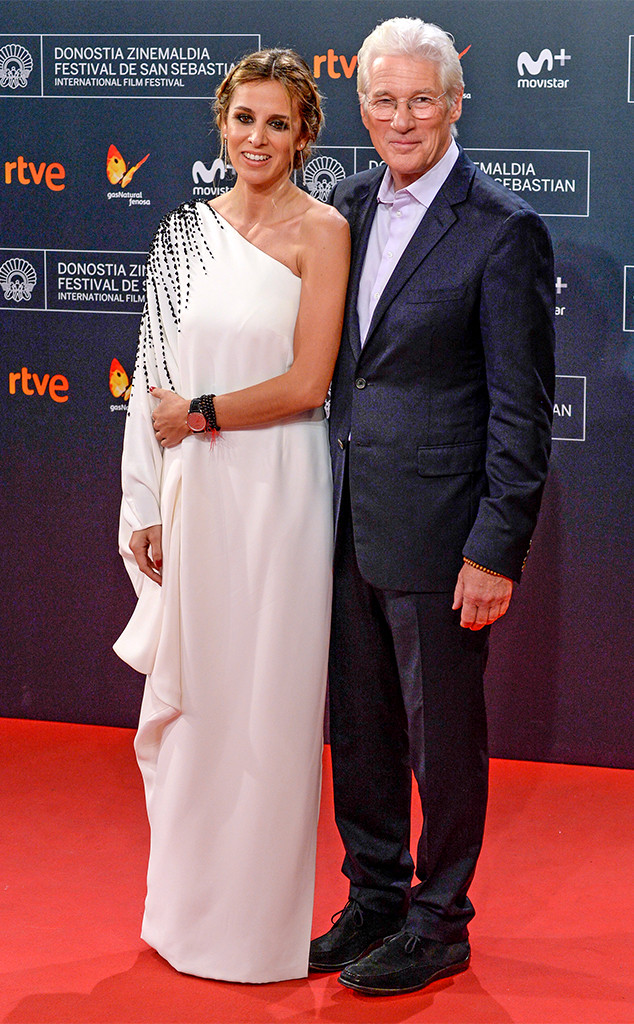 Carlos Alvarez/Getty Images
In honor of her wedding to Richard Gere, Alejandra Silva had not one, but two romantic custom gowns for her special day.
Last week, the activist and actor celebrated their nuptials with a party for loved ones in New York, including chef Eric Ripert, composer Bette Sussman and actress Saundra Santiago. Silva dressed for the milestone occasion in two custom creations by Israeli designer Yaniv Persy—one for the ceremony and another for the party.
As Persy described, the first dress was a "solstice floral lace" wedding gown with an empire waistline. "It is very romantic and bohemian, yet elegant. It seamlessly balances the spiritual nature of the event alongside Alejandra's femininity," Persy explained. "We both thought it was a perfect choice—love at first sight."