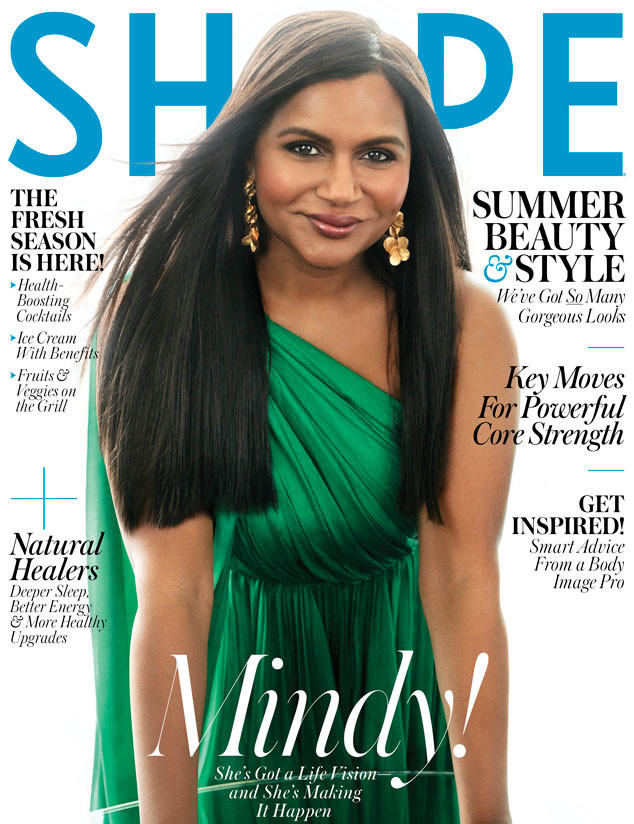 SHAPE/Peggy Sirota
Mindy Kaling is opening up about life as a new mom to her "happy baby" Katherine Kaling.
The Ocean's 8 star covers the June edition of Shape magazine, on newsstands May 22, and talks about bonding with her daughter. Kaling became a mother back in December when she gave birth to her first child, Katherine, who she calls "Kit."
"She is a really happy baby. When she was born, she was kind of skinny and anxious. I think she was like, Can this woman take care of me? But during our many breastfeeding sessions, we've gotten to know each other, and she's learned to trust me over time," Kaling shares. "What's great for me is that my doctor told me that incessant chatter is good for a baby, and I've lived my whole life waiting to have a captive audience."