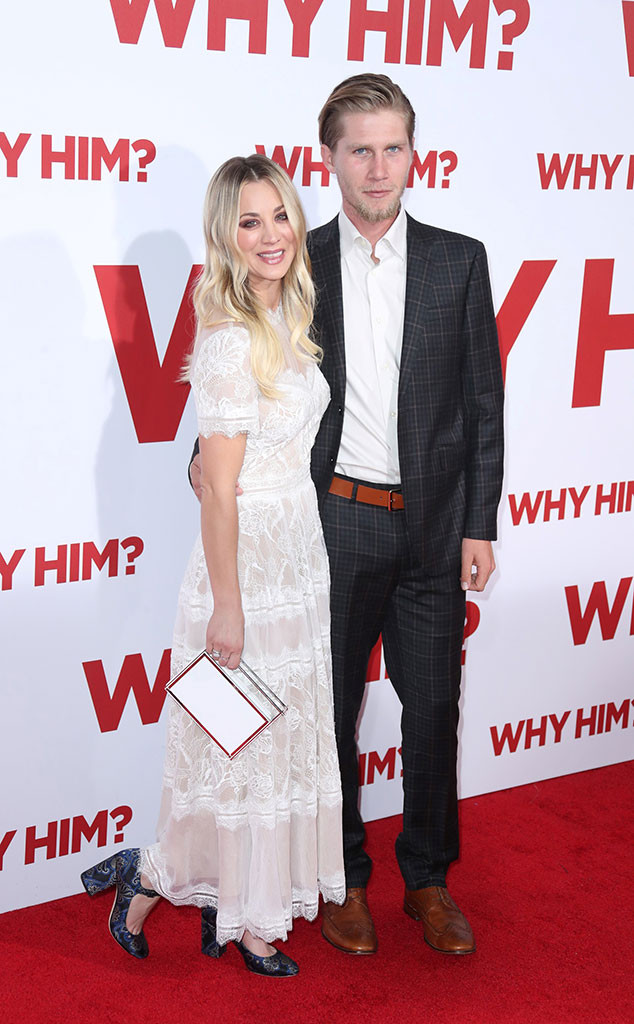 Image Press / AKM-GSI
Not too long ago, a microsecond in evolutionary terms, Kaley Cuoco's universe was in a hot, dense state.
Her dream of happily ever after with tennis player Ryan Sweeting had been crushed after just 21 months of marriage, and the Big Bang Theory star had to not just decide what she was going to do with the wedding date tattooed on her back in honor of her nuptials—but she also had to just start over, ready or not.
"Last year was very bizarre," Cuoco said on The Ellen DeGeneres Show in February 2016, five months after filing for divorce. "We all go through really weird ups and downs. And sometimes I'm a little bit more seen," but "everyone goes through that stuff, you know. I already feel that 2016 is going to be a much better year than 2015! You know, it's been rough, but things are going good and I'm much, much better now. I'm in a much better place than I was."