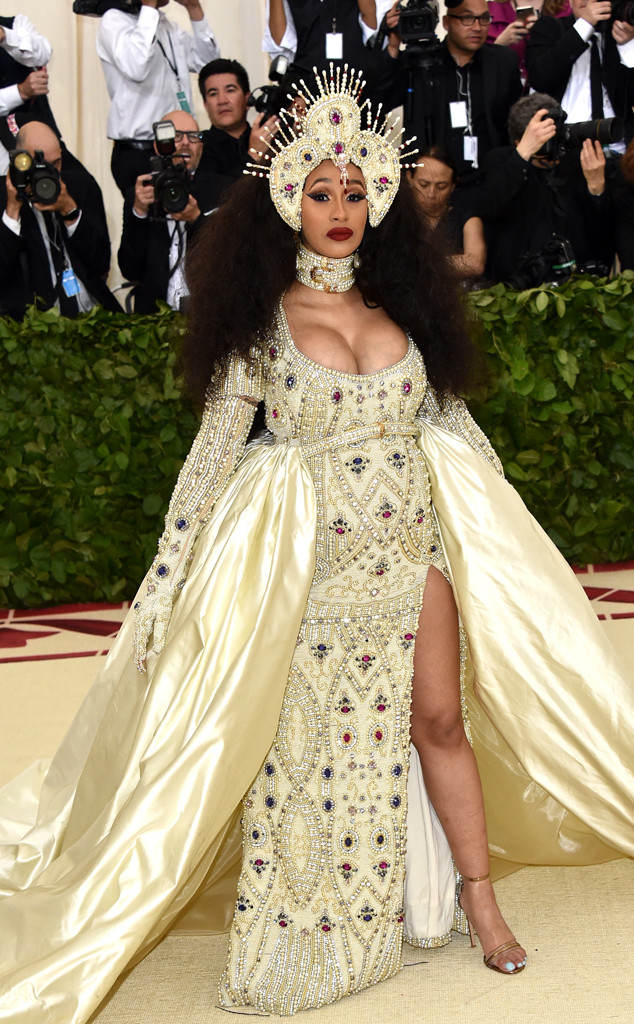 John Shearer/Getty Images for The Hollywood Reporter
Cardi B isn't afraid to set boundaries when it comes to engaging with her fans.
After her entourage allegedly attacked an autograph seeker following the 2018 Met Gala, the "Bodak Yellow" artist took to Twitter to set the record straight on her fan interactions.
"If you check my tag pics, I take a lot of pics with fans," the rapper tweeted on Tuesday. "Some people are not fans and sometimes I don't want no pics and I simply don't want people too close cause of [my pregnancy]. I don't know what are people's intentions sooo I be careful. Why can't people respect that?"
The tweet has since been deleted.