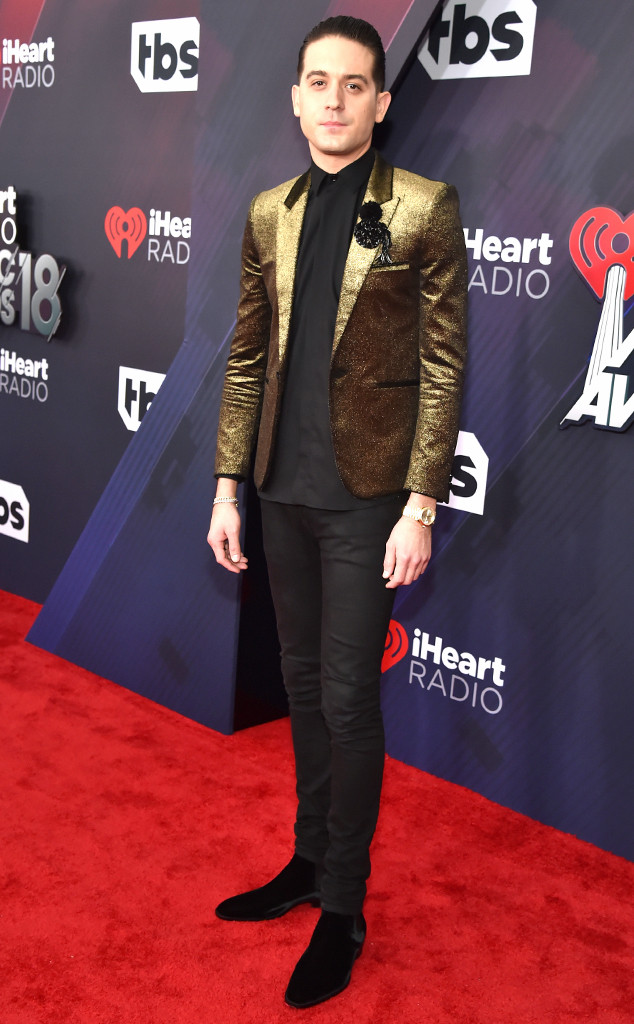 Rachel Murray/Getty Images
Following his arrest and conviction of assault, drug possession and resisting arrest in Sweden earlier this week, G-Eazy, who was born Gerald Gillum, is "grateful" to be a free man—so said the rapper on social media earlier today.
On Friday, Gerald avoided jail time but was sentenced to two years probation and ordered to pay 80,000 krona (around $9,000) for his crimes, and a restitution of 6,500 krona (about $810) restitution to the security guard he allegedly assaulted, reports People.
On Sunday, Gerald, who is performing in Denmark tonight, took to Instagram with a lengthy post.
The 28-year-old wrote, "Grateful & blessed to be free & safe. Happy to be in Copenhagen tonight doing what I love most. Embarrassed & apologetic beyond words about the incident, but above all I'm so f-cking grateful they let me go, craziest experience of my life, awful night with a lot of bad luck and some even worse decisions but like I said I'm grateful as f-ck to be a free man, back on tour performing for the fans."
He added,"Thank you to everyone who's held me down along the way and supported this journey, I appreciate you more than you'll ever know. Love."