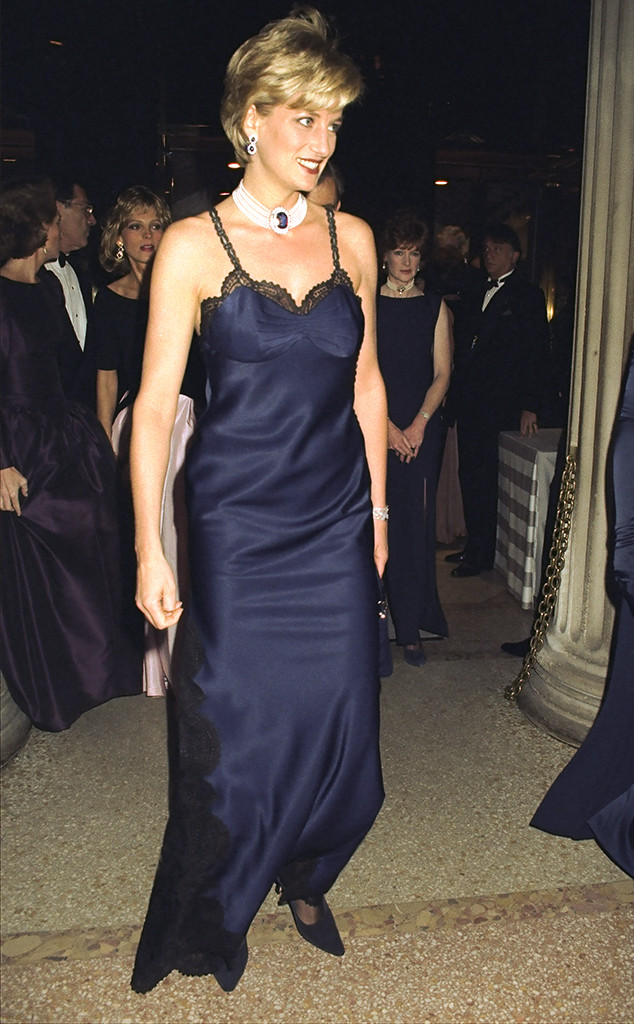 Richard Corkery/NY Daily News via Getty Images
Do you remember when Princess Diana went to the Met Gala?
It was 1996, three years before Anna Wintour took on the role as chair of the now-titled Costume Institute Gala, and the theme was centered on the influence of designer, Christian Dior.
A few weeks before the princess' divorce from Prince Charles would be finalized, Princess Diana stunned the world with a surprise appearance, wearing a navy blue slip dress with lace trimmings from John Galliano's first collection as the creative director of Dior. As you can imagine, all eyes were on her and she welcomed them with a skin-baring, lingerie-inspired dress, a rebellious ensemble against the backdrop of the conservative British monarchy.