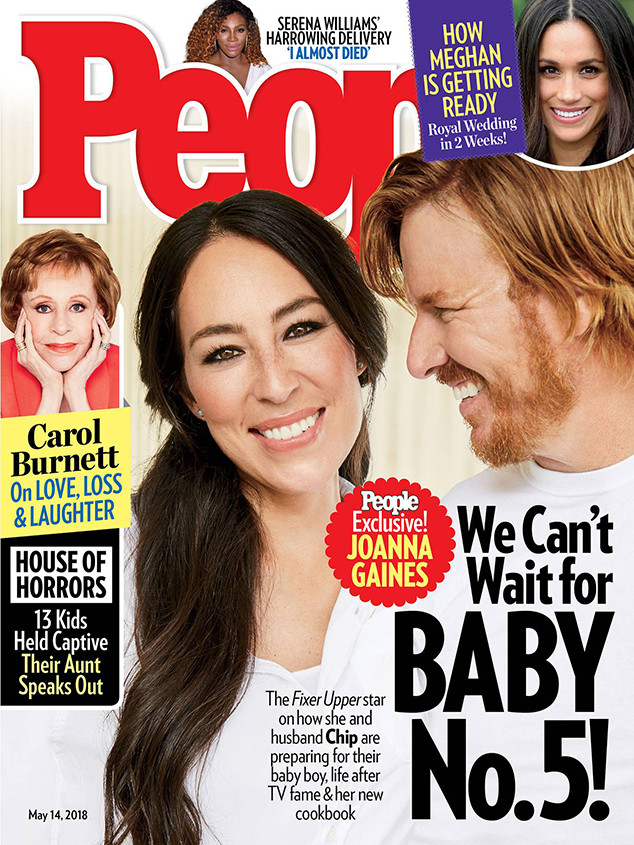 Perry Hagopian for People
Chip Gaines and Joanna Gaines are welcoming a baby boy this summer. However, the Fixer Upper stars didn't always plan on having a fifth child.
Joanna opened up about the special surprise in a new cover story for People published Wednesday.
"I had been feeling a little emotional and crazy and thought, 'Wow, this isn't me,' " the HGTV star told the magazine in its latest issue. "Then all of a sudden I realized, 'Hey, I remember this.' When I saw the results of the test, my jaw dropped. Chip was in the driveway about to leave when I called him back and said, 'We're pregnant!' He was so excited. We're both just so excited."
Back in September, Chip and Joanna broke fans' hearts by announcing the fifth season of Fixer Upper would be their last. Joanna cited their "growing family" as a reason for leaving the show. However, she didn't expect to make a pregnancy announcement that January.
"When we were done, we had no plan like, 'Let's have baby no. 5,'" she told the magazine. "It was a total surprise. But when we found out, it solidified that it was the right decision to leave when we did."