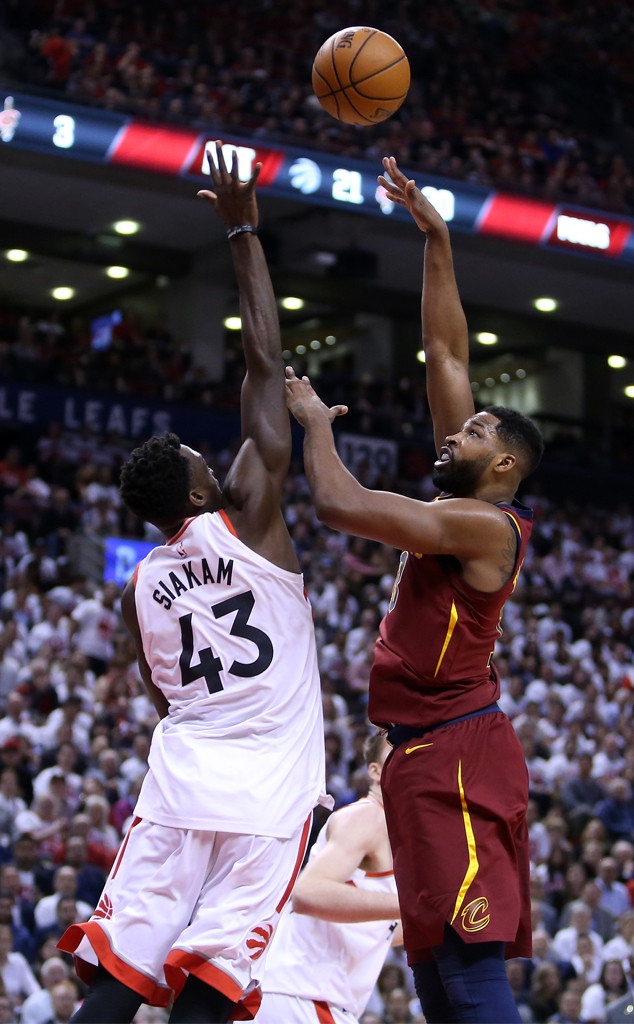 Vaughn Ridley/Getty Images
Basketball fans aren't letting Tristan Thompson get away with any foul play.
Fans of the Toronto Raptors trolled the NBA star during Tuesday night's game against the Cleveland Cavaliers. While the player was gearing up for a free throw, supporters of the opposing team tried messing with his mind by repeatedly chanting "Khloe!" The chant, of course, was a reference to Khloe Kardashian and allegations that Tristan cheated on her while she was pregnant with their first child, True Thompson.
Still, the chants didn't affect Tristan's game. He made the shot and the Cleveland Cavaliers beat the Toronto Raptors, ending the game with a final score of 113 to 112.
Shortly after the victory, Tristan posted a picture of him from the game to Instagram and captioned it "Feels good to be back in the 6."