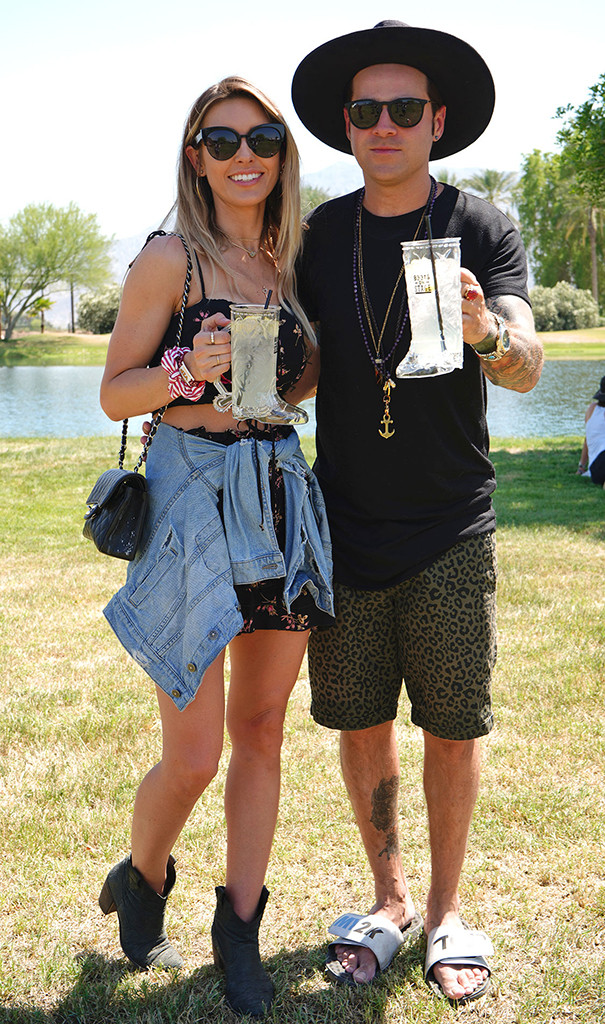 Chevrolet
Audrina Patridge and Ryan Cabrera certainly got the hills alive and talking this weekend about a rumored romantic rekindling...
Last week, a report stated that the former Hills stars had reignited their past romance and then over the weekend the pair partied down together at the Stagecoach Music Festival, which, of course, is keeping the dating speculation going.
While Patridge, who is currently going through a messy divorce, and Cabrera have not commented, the pair seem to be getting quite cozy once again.
Fans may remember that Ryan and Audrina were first linked in January of 2010 and had part of their romance documented on the final season of The Hills before calling it quits five months later.
As MTV viewers may also recall, Audrina was worried that they rushed into things too quickly. It also didn't help that the rocker was about to hit the road to go on tour.
After going their separate ways, Ryan continued focusing on his music career. As for Audrina, she welcomed a daughter named Kirra Max, married (and is now divorcing) Corey Bohan, and became creative director for a bathing suit line called P R E Y S W I M.
But what about what the future holds for the stars?
Let's go through everything (well at least nine things!) we know about the duo so far: