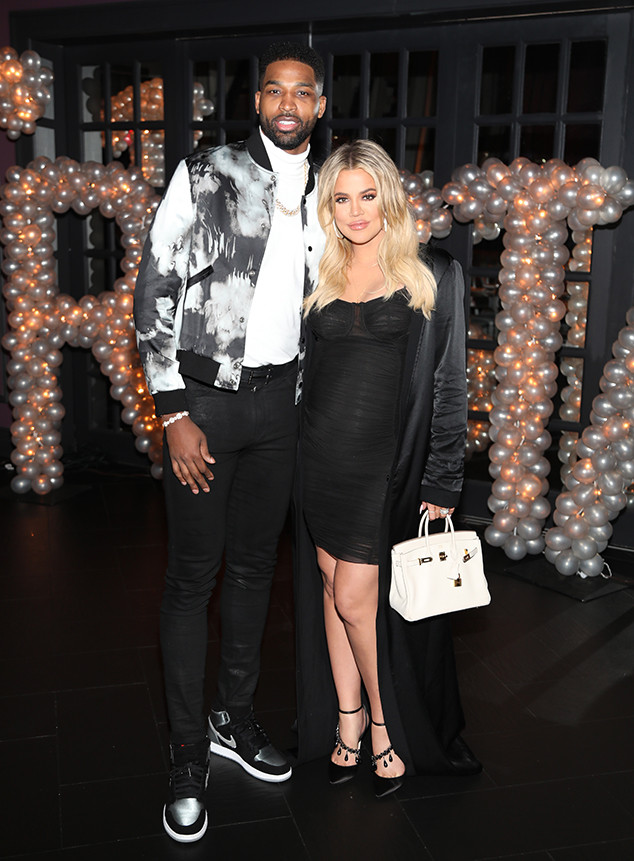 Jerritt Clark
Someone's in a good mood!
After weeks of getting his name dragged through the mud, NBA player Tristan Thompson, has broken his social media silence following cheating allegations that erupted just days before girlfriend Khloe Kardashian gave birth to the couple's daughter on April 12.
Is he talking about all those cheating rumors? That video? Those photos? Or his baby girl True Thompson? Nope! He's talking about basketball.
"WHAT AN ATMOSPHERE IN THE Q!! GREAT WIN #OnToTheNextOne," wrote the Cleveland Cavaliers player on Sunday, following his team's win 105-101 win over the Indiana Pacers.
And while one might think basketball is a safe topic for the sports star, it's not. Many of commenters were less than thrilled at his post and quick to defend the beloved Kardashian, whose ex-husband Lamar Odom was famously unfaithful during their marriage.
Commenter lanessuicoafable wrote, "Try winning at home"
"Team Khloe," wrote ig._brentonholland.
Elresezyl just posted a series of poop emojis and middle finger emojis.
Cindeelouwhoo commented, "Playin more than just the game."