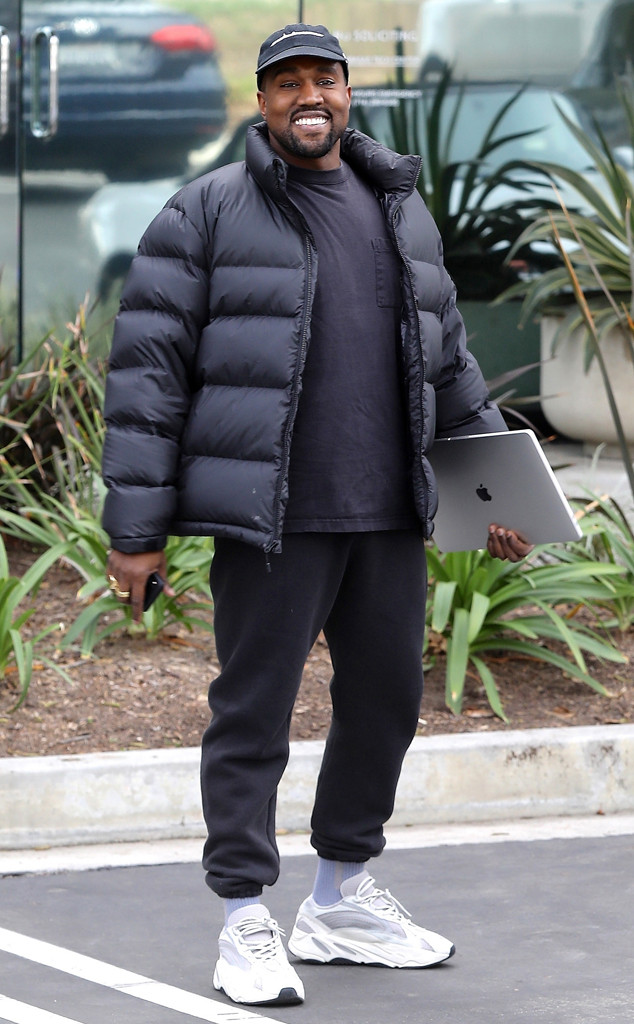 BACKGRID
All together now... Woopty scoopty poop!
Yes, those are actual lyrics to Kanye West's new song and yes, the internet practically s--t itself. Yeezy's week-long Twitter spree culminated with the release of "Lift Yourself" on Friday evening, an admittedly infectious track that is mostly Kanye rhyming hoop, scoop, woop and poop for about 30 seconds. (Do yourself a favor by listening to it here on kanyewest.com.)
It's unclear if "Lift Yourself" will be featured on the rapper's upcoming album, which he announced is set to drop on June 1. Likewise, it's also unclear if 4-year-old North West or 2-year-old Saint West received songwriting credits. An ode to poop just had to have been written by a toddler, right?
Regardless, Kanye is officially back and Twitter is rejoicing. Sean Kingston even called it the "anthem of the year!" Check out our favorite reactions below: