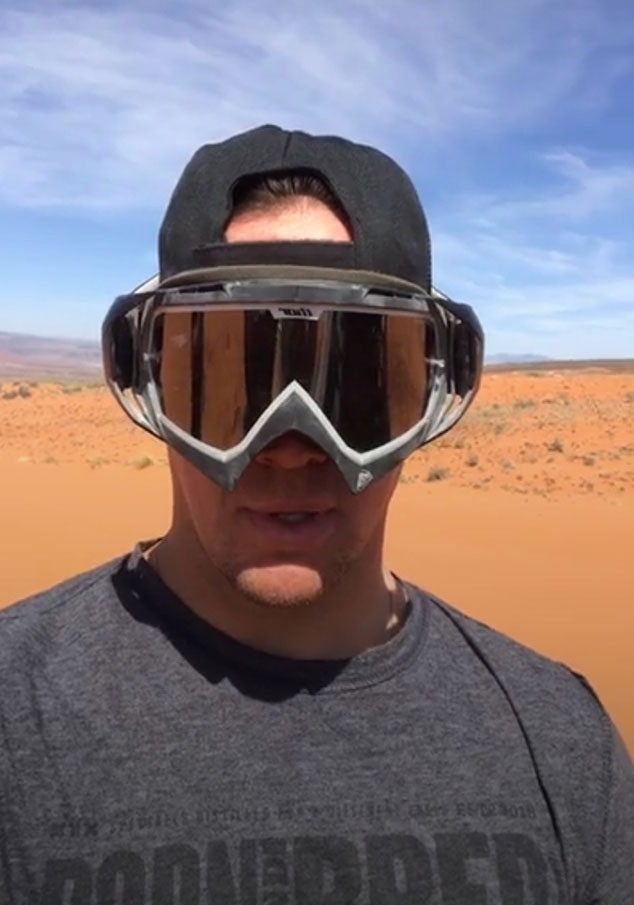 Instagram
It looks like one of Channing Tatum's birthday wishes this year was privacy. So, he headed to "the middle of nowhere" with his pals.
The star, who turned 38 years old on Thursday, tuned fans into his private birthday festivities this year when he went live on Instagram from the "middle of nowhere" to share some of his and his friends' shenanigans.
From the looks of it, the group was having fun in the sun, driving dune buggies and drinking beer somewhere possibly near Las Vegas, where he was photographed two days earlier.
"Just want to say happy birthday to the world—to myself...I don't know," Tatum playfully said into the camera. "It's my birthday."