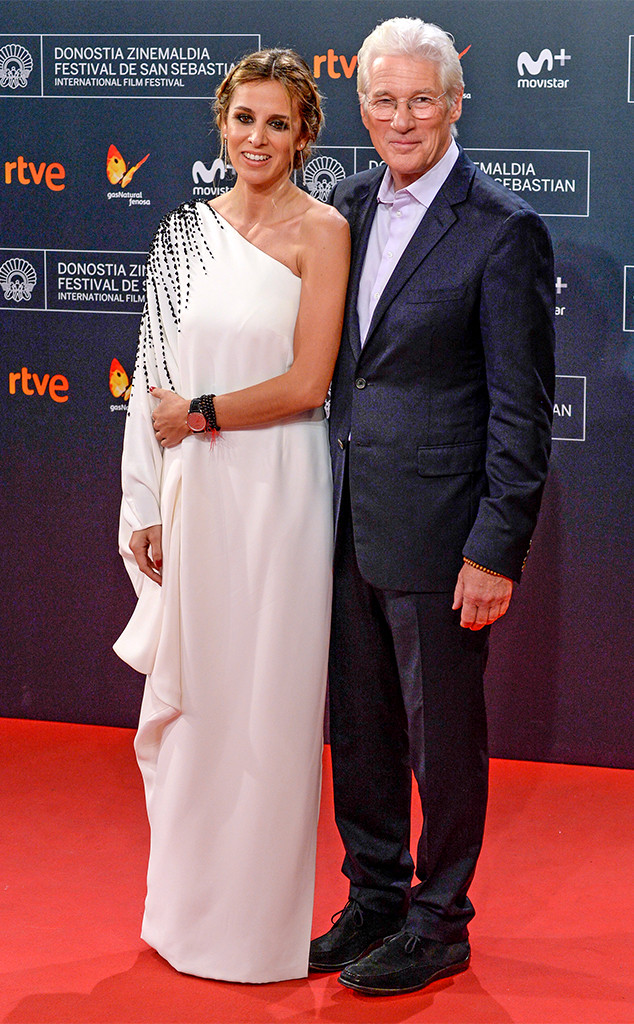 Carlos Alvarez/Getty Images
Richard Gere is playing cover over his reported marriage to Alejandra Silva.
Multiple outlets confirmed earlier this week that the 68-year-old actor and 35-year-old Spanish socialite have tied the knot. But Gere didn't appear to be wearing a ring during to his interview with E! News at the City Harvest 35th Annual Gala on Tuesday night in New York City.
While talking about the event with us, Gere wiped his face with his left hand, which didn't have a wedding ring on it.
At the end of the red carpet interview, he told E! News that the wedding ring is "invisible."