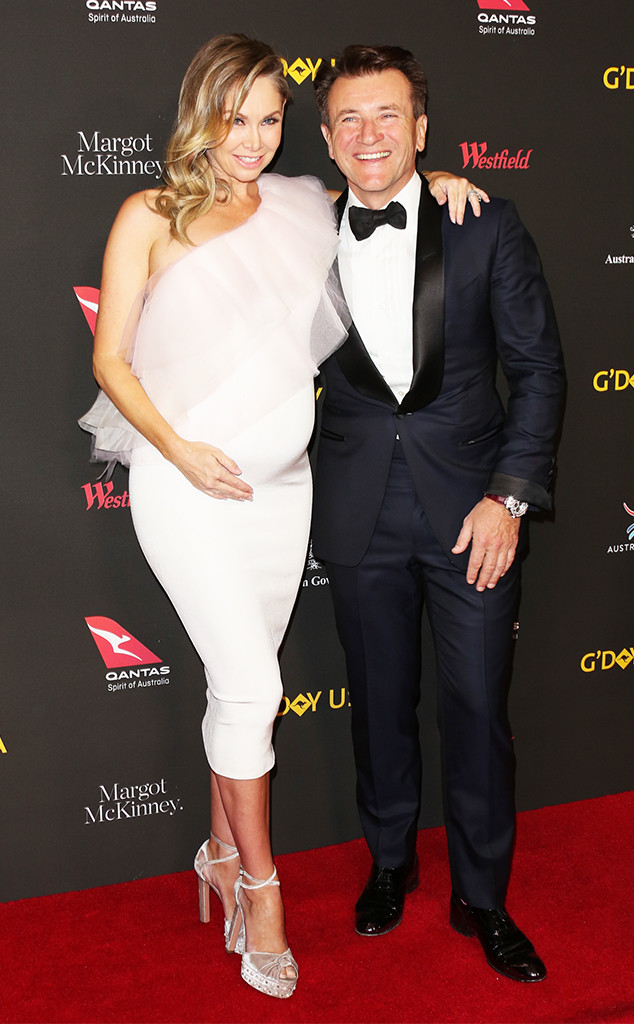 Paul Archuleta/FilmMagic
UPDATE: Mystery no more!
On Tuesday afternoon, Shark Tank's Robert Herjavec revealed the names of the twins.
"Welcome to the world Hudson Robert Herjavec & Haven Mae Herjavec-it's great out here!" he wrote on Instagram. "May you always know love, peace, and grace in your lives. May your dreams have no bounds and your spirit be strong."
——————
Congratulations are in order!
Kym Johnson and Robert Herjavec welcomed twins on Monday, the Dancing With the Stars pro announced via social media.
"I never though my heart could feel so full," Kym captioned a black and white photo of the Shark Tank personality holding their newborn son and daughter. "We're so in love with our little angels. Born at 7.44am and 7.45am 4/23/18."
This marks Johnson's first go-around with motherhood, while Herjavec has three children from a previous marriage. In late March, the proud parents—who wed in 2016—learned the sexes of their little ones at a surprise baby shower hosted by Carson Kressley.