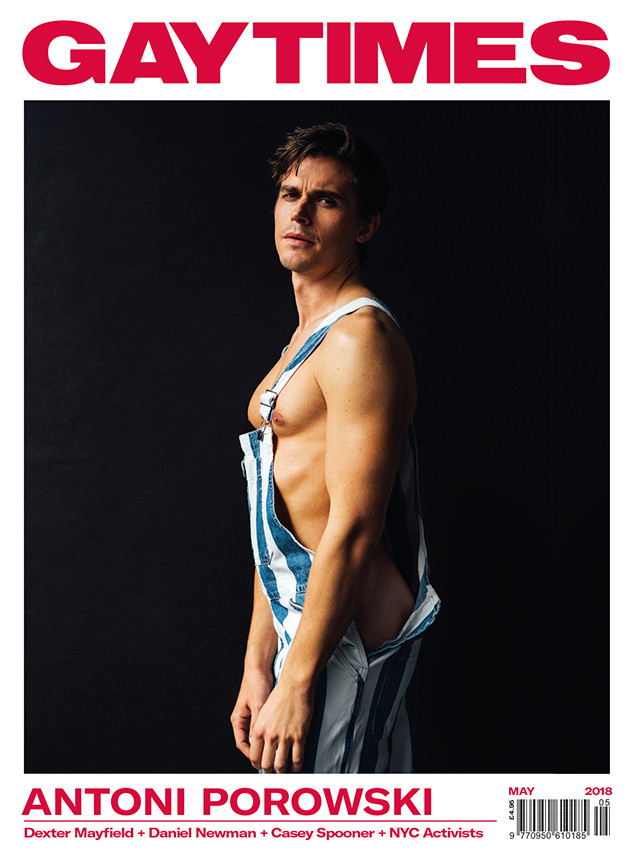 Taylor Miller for Gay Times
Queer Eye's food and wine expert Antoni Porowski is turning up the heat as Gay Times' new cover star.
The Fab Five member stripped down to his skivvies and posed shirtless for the publication's May 2018 issue. In addition to modeling his briefs, the Netflix star posed alongside one of his favorite animals—a corgi.
However, Porowski didn't just bare his abs. He also bared his soul when it came to talking about the show, its impact and his sexuality.
When Netflix premiered Queer Eye back in February, Porowski never imagined it would gain such a following.
"I really thought people would be like, 'Oh that's nice—they've just rebooted that thing that they did way back when,'" he told Gay Times. "I'm very surprised at how big and strong the reaction has been. It's really been like an explosion of sorts."