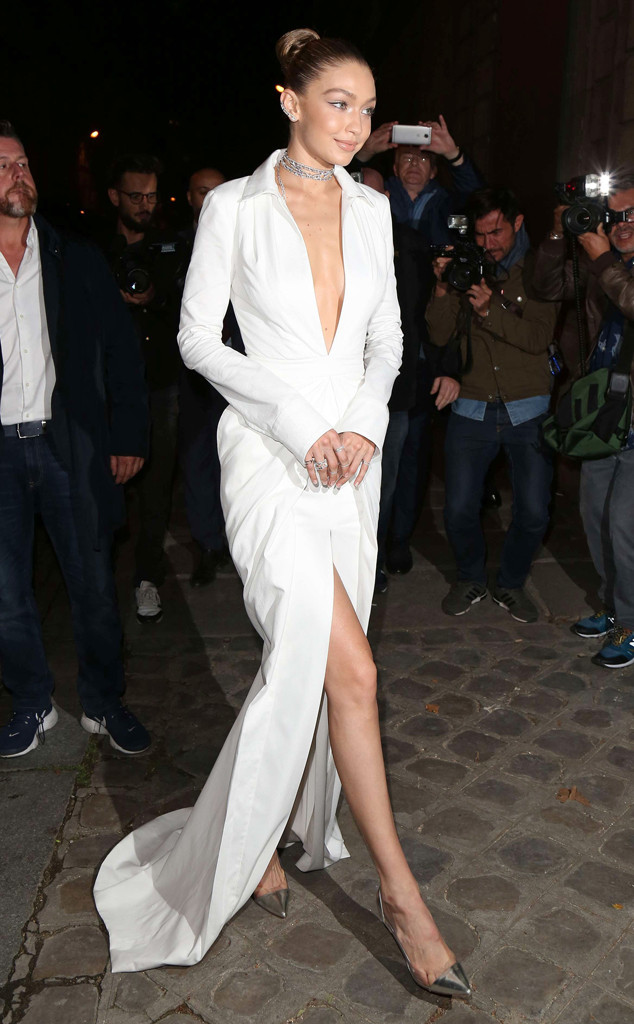 Sipa via AP Images
You'd be forgiven for thinking Gigi Hadid is older than 23.
Not because of any physical attribute, obviously, but because she's such an ingrained part of the fashion firmament, embedded in the fabric of the culture if you will.
Show us a supermodel from any era and we can probably shape a meteoric, seemingly overnight success story, but perhaps it's the 24/7, social-media-driven time that Gigi has come of age in—39.4 million Instagram followers and counting—that makes her road from Real Housewives daughter to street-style standout to globally in-demand cover girl feel like such a rocket trip to the moon.
And while the perks of money and fame are pretty undeniable, being in the public eye at such a young age also tends to result in a person growing up much faster than she might have otherwise. That can be both not so great (no one should be as seasoned as Gigi is at shutting down body-shamers), and pretty exciting, as it offers more opportunities for agency and autonomy—as well as money for a plane ticket when you need a change of scene or feel like dropping $1,780 on the newest BVLGARI bag.