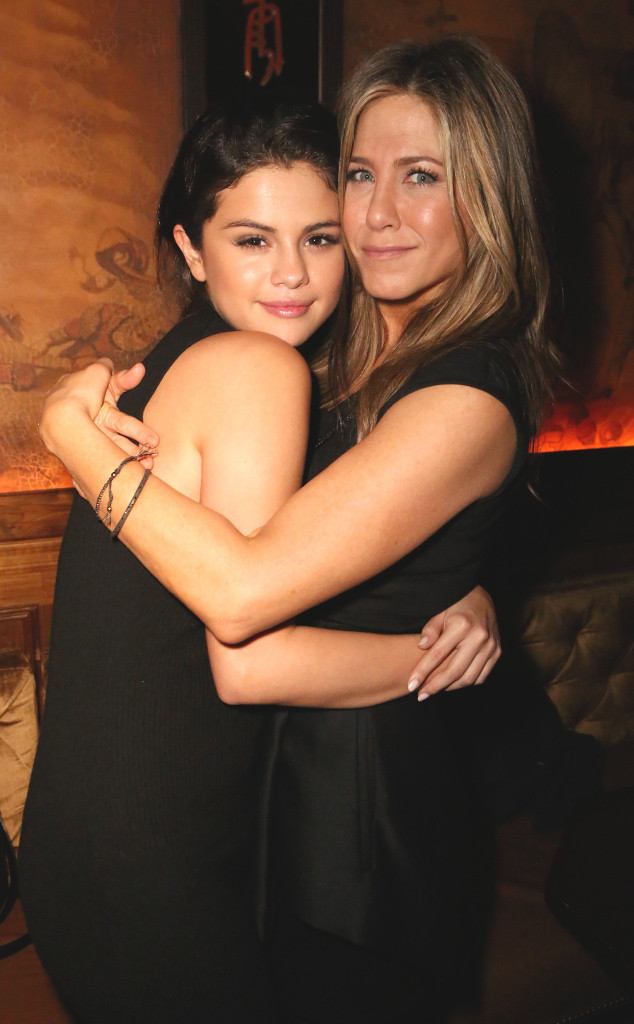 Courtesy Ari Perilstein/Getty Images for Cinelou
One good deed goes a long way.
That's a maxim you can take right to the bank in any case, but it also refers to the relationships that are formed when people are similarly engaged in doing good deeds for others.
That's something Selena Gomez and Jennifer Aniston's friendship thrives on, anyway!
The stars from seemingly opposite sides of the life-experience tracks have been friends for over three years now after being introduced in the quintessential Hollywood way, the way that so many celebrity love stories have begun.
Through their management teams, that is.