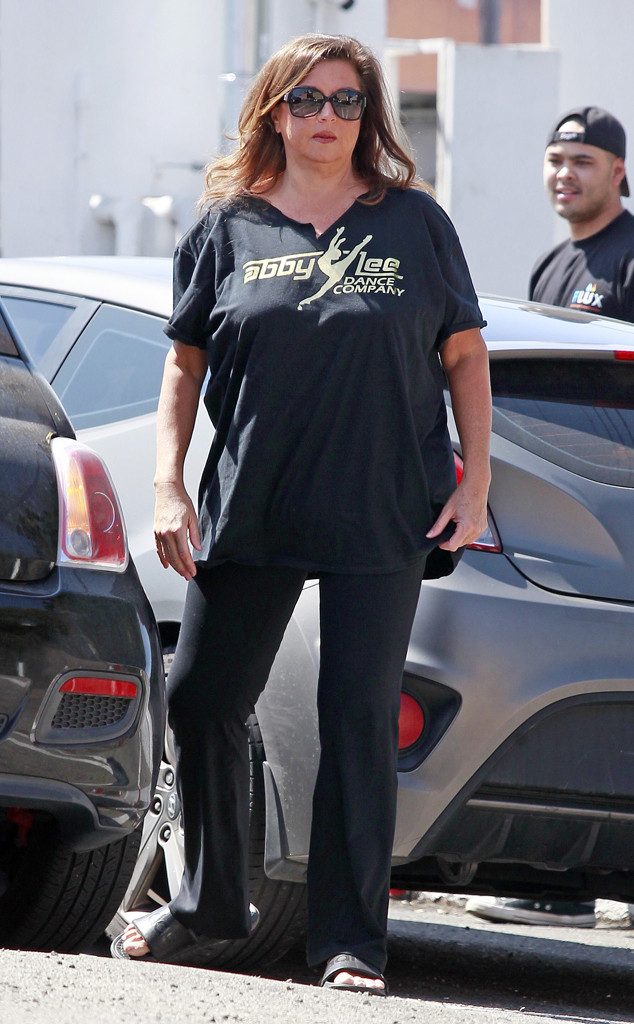 Splash News
She's not out of the woods...
One day after undergoing emergency spinal surgery for what was believed to be an infection in her spine, reality star Abby Lee Miller has now been preliminary diagnosed with Burkitt lymphoma, a form of non-Hodgkin's lymphoma, a cancer of the lymph nodes, confirms E! News.
Samer Saah, a rep for Dr. Hooman Melamed, a spinal surgeon at Cedar Sinai Marina Del Rey Hospital, tells E! News that they'd thought the Dance Moms star, who left prison late last month, was in pain due to an infection on the spine but it turns out that it's likely Burkitt lymphoma, however pathology results are still pending.
The doctor's rep also states that he's unsure if the lymphoma has spread at this point, however, he there's a "good prognosis" for those who are diagnosed with Burkitt lymphoma
As for her spinal cord recovery, Dr. Melamed told E! News that "it's looking good" and that he's optimistic about her recovery. However, he cautions that Abby Lee is "not out of the woods yet" and that she will likely need another spinal surgery.
As for her movement, Melamed says she's been able to move her arms, legs and toes, which is a "very good sign."
Melamed said despite the preliminary diagnosis the reality star was in better spirits than in recent days.