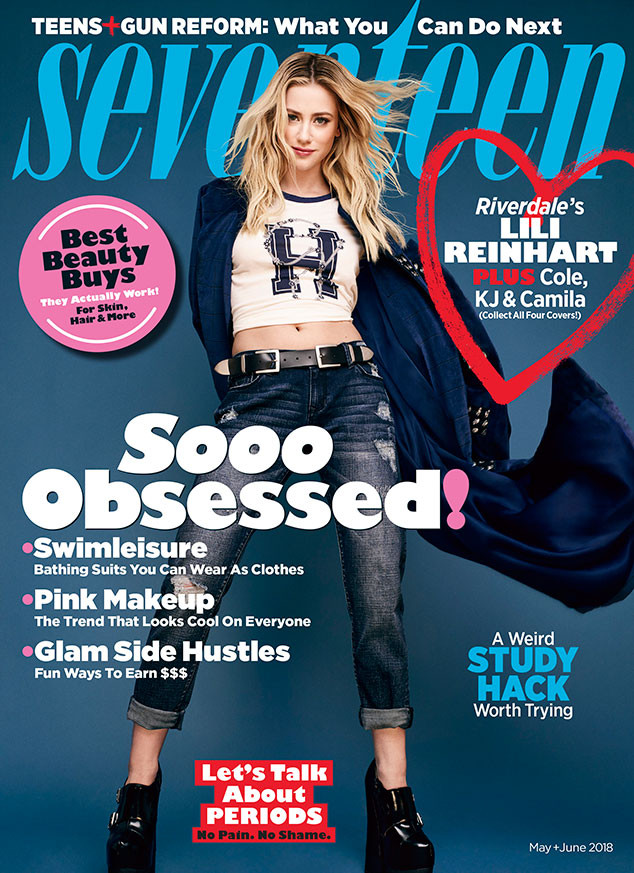 Jon Wong & Benjo Arwas
When it comes to Cole Sprouse—or any possible boyfriend for that matter—Lili Reinhart's lips are sealed.
The 21-year-old Riverdale actress has been reported to be dating her co-star for a year now, but neither of the two have publicly confirmed that is the case. Sure, they've taken vacations together, photographed each other and have been spotted canoodling on more than one occasion, but fans have been left to come to their own conclusions.
As for Reinhart, her love life is simply not something she wants to discuss.
"Every time someone asks me about it, I make a decision then and there about whether I'm comfortable," Reinhart told Seventeen. "It's not like I'm in some kind of contract, but I'm not in the place where I want to talk about it, and that's totally fine."