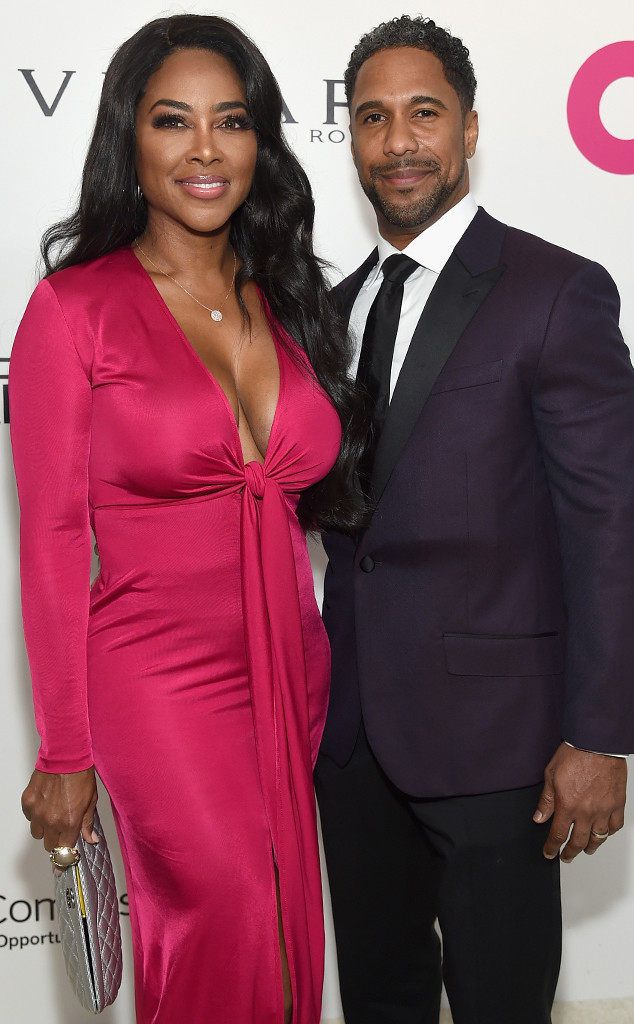 Jamie McCarthy/Getty Images for EJAF
There's another Atlanta peach on the way!
Kenya Moore is expecting her first child with husband Marc Daly. The reality star announced the baby news during the Real Housewives of Atlanta: Reunion Part 1 on Sunday night.
"We will definitely be welcoming a boy or girl in late this year," admitted the reality star to host Andy Cohen.
When asked how far along she was, Kenya said, "I don't want to talk about the details. I am still just very nervous about everything so I just want to get past a safe place."
When asked if she wants a boy or a girl, the 47-year-old said, "I want a healthy baby."
"I was not planning on speaking about my pregnancy this early as due to my age I'm high risk," Moore later wrote on Instagram, adding, "There is plenty to share and I'm sure you will see every minute of our joy next season with a front row seat."
The RHoA star has long discussed starting a family with Daly, who she wed in a private ceremony in June 2017.
"I absolutely want children. My husband wants children with me and we are working on it," Kenya told E! News after being photographed at a fertility clinic in Barbados. "I'm hopeful that within the year, I'll have a little one running around."
Around that time last December, she left fans guessing during an appearance on The Wendy Williams Show. "I am not saying either way [if I'm pregnant,] but when I am ready to say, I will tell the world," Moore shared.