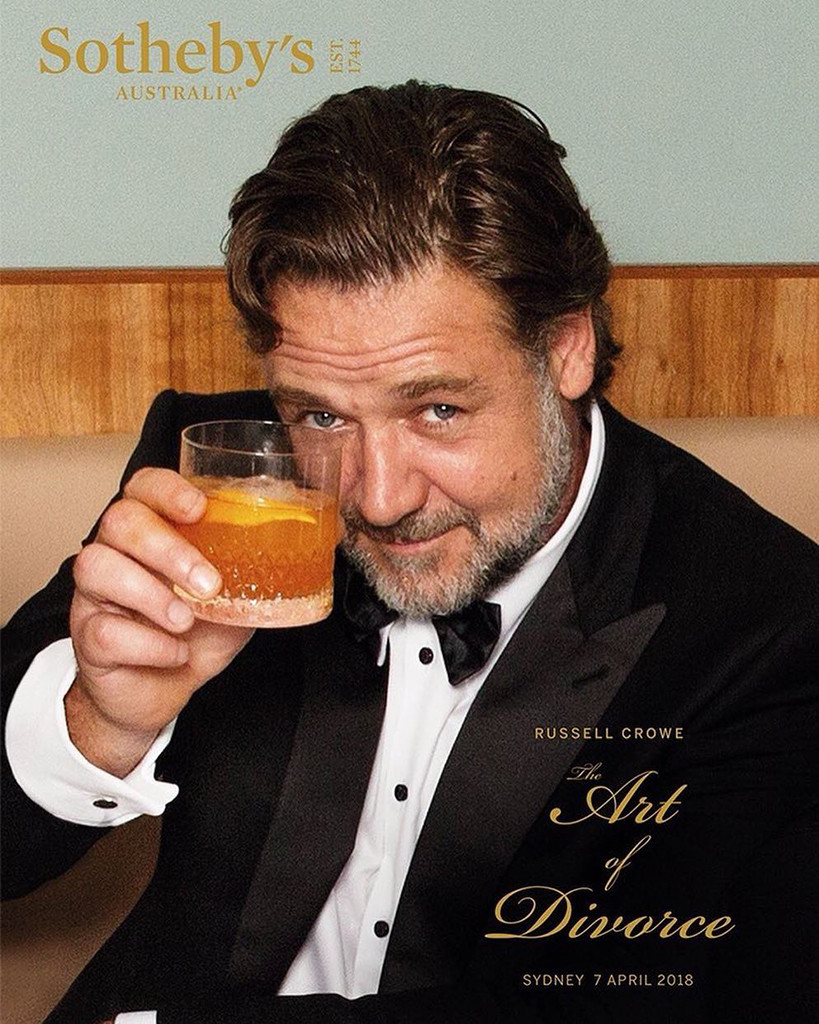 Sotheby's Australia
Not bad for less than a day's work and only a decade of memories!
More than five years after splitting from his wife of nine years, Russell Crowe is almost officially divorced, but before all that's said and done, the Aussie actor's pulled an unusual move to mark the end of his marriage—with an auction called "The Art of Divorce." Turns out that one of the most popular items up for auction was a leather jock strap from his 2005 film, Cinderella Man, which went for $7,000.
In addition to the high-priced support wear, the superstar sold off some of the treasures, including art, furniture and keepsakes from his time with soon-to-be ex-wife Danielle Spencer.
On April 7 (which is both the actor's birthday and wedding anniversary), Sotheby's Australia auctioned off 200 items from the Oscar winner, including movie memorabilia, art, and furniture to the highest bidder. The event was live-streamed on Facebook.
Afterwards, Crowe took to Twitter to tell his followers that the auction brought in nearly $4 million.