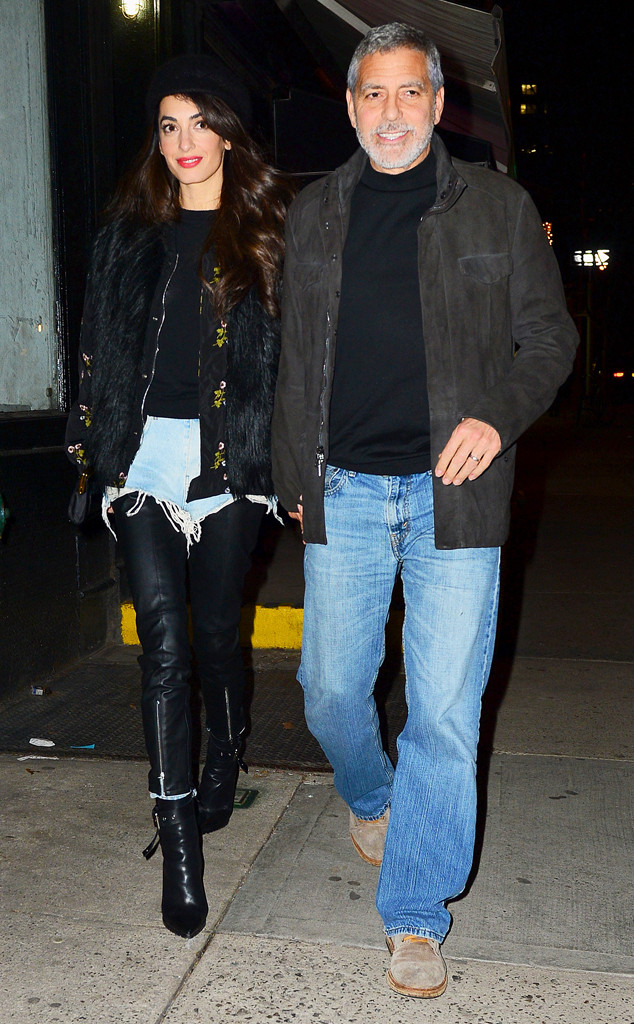 Splash News
Stepping out in style!
George Clooney and his wife Amal Clooney managed to put some room for date night into their busy schedules when they stepped out for dinner in New York City.
On Thursday evening, the couple was spotted holding hands as they headed to French restaurant Raoul's in SoHo with their matching denim looks.
George opted for faded denim jeans, a black turtleneck and grey jacket. As for Amal, she was photographed wearing a floral fur coat and leather leggings.
And yes, we also spy some denim daisy dukes from designer Alexander Wang over those leggings. Nice touch, Amal!