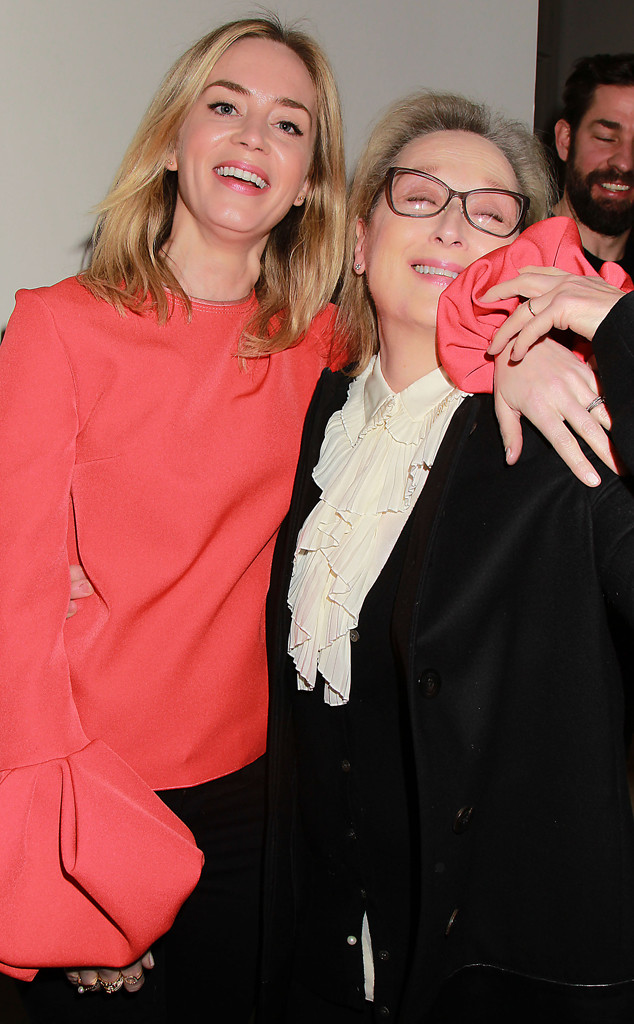 Dave Allocca/Starpix/REX/Shutterstock
When an acting icon like Meryl Streep gives you a compliment, it's enough to make you cry of happiness.
Just ask Emily Blunt, her co-star from the beloved 2006 rom-com The Devil Wears Prada. As fans well know, Blunt played lead assistant to Streep's cutthroat character, Runway Editor-in-Chief Miranda Priestly.
While the star kowtowed to Streep on screen, behind the scenes, the Oscar winner was cheering her on.
"There was this crazy moment when I wrapped and I remember seeing her across the parking lot," Blunt recalled to Sunday Today's Willie Geist. "She burst out of her trailer—the wig was off. She was just Meryl. She was in a puffy jacket. She was like, 'You were so great' and I was just like [crying] and I just started to weep. It was sad."