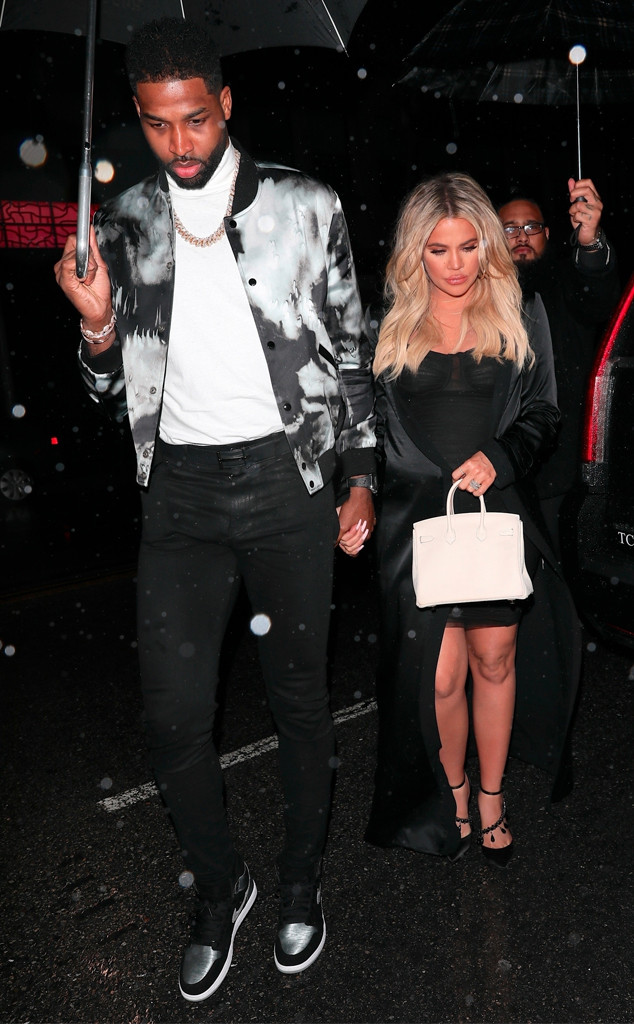 NGRE / BACKGRID
All her bags are packed, she's ready to go!
Khloe Kardashian will welcome her first child with Tristan Thompson very soon. But before their baby girl arrives, the Keeping Up With the Kardashians star is revealing what's inside of her hospital bag.
"When it comes time to go to the hospital to deliver my baby girl, I'll be ready," Khloe shares with her fans in a new post on her app. "Of course, I'm already packed up and have been for a while, LOL. I knew exactly what I wanted to put in my hospital bag—lots of comfy things for me and for her! See what was on my checklist!"
So what does Khloe have packed for herself?