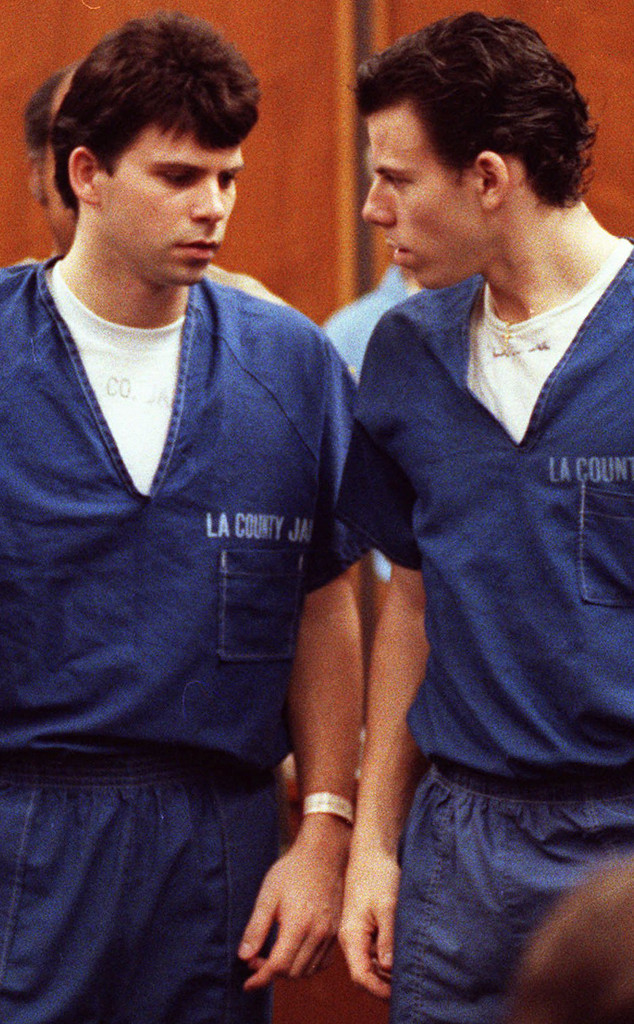 AP Photo/Nick Ut, File
More than two decades after they were convicted of murdering their parents, Erik Menendez and Lyle Menendez have reunited behind bars.
After a court case that captivated the country throughout the early '90s, Lyle and Erik were sentenced in 1996 to two consecutive life sentences in separate prisons hundreds of miles apart.
That all changed this February when, after reportedly six prison transfer requests from Lyle, one was granted after his security classification was lowered and he was brought to Erik's prison in San Diego. On Wednesday, they came even closer when they were placed within the same housing unit and allowed to reunite.
"Both brothers immediately became very emotional," author Robert Rand told Today. "They hugged each other and they are so excited to be reunited after all these years."