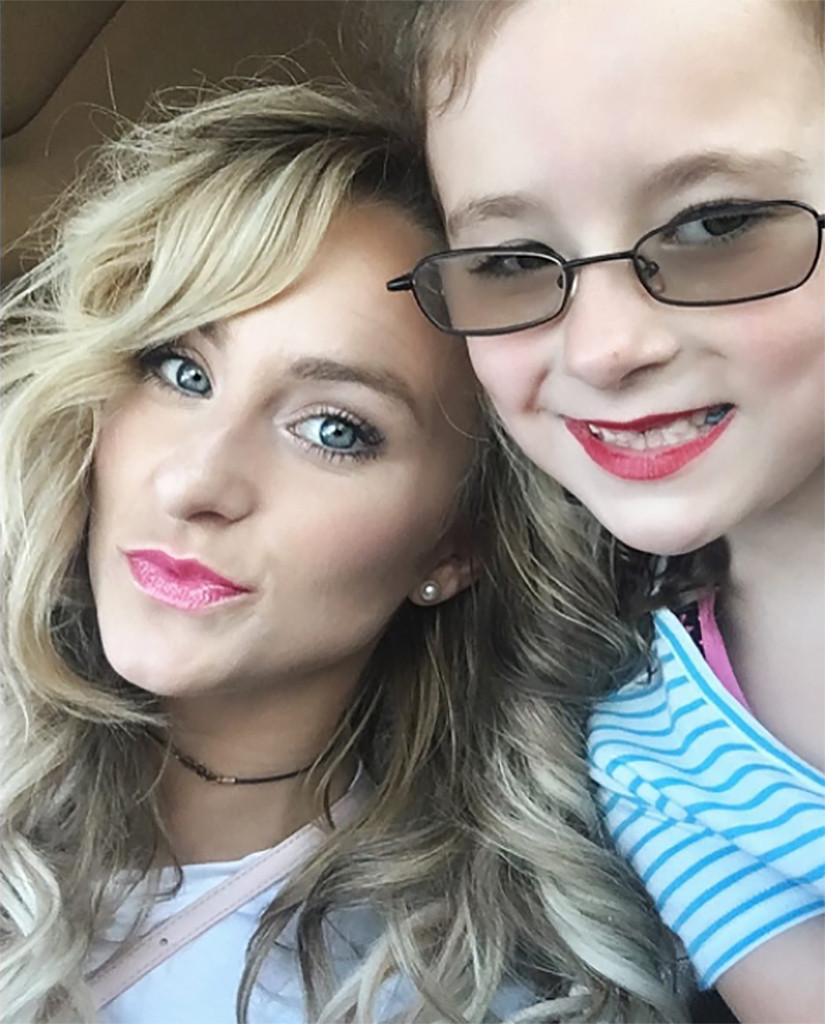 Instagram
Teen Mom 2's Leah Messer recently shared a heartbreaking story about one of her three daughters.
Ali Simms, 8, suffers from a rare form of the degenerative disease muscular dystrophy and one of the symptoms is muscle weakness in the eyes.
"As I'm doing Ali girl's makeup, she looks at me and says, 'Mom, what's it like to see with two eyes?'" Leah wrote Twitter this week.
"Everyday I wish I could take her place but I know there's a greater purpose!" she added. "Just broke my heart."
The mom of three seems to be holding it together for her girls, but it wasn't long ago when she was faced with scary situations.