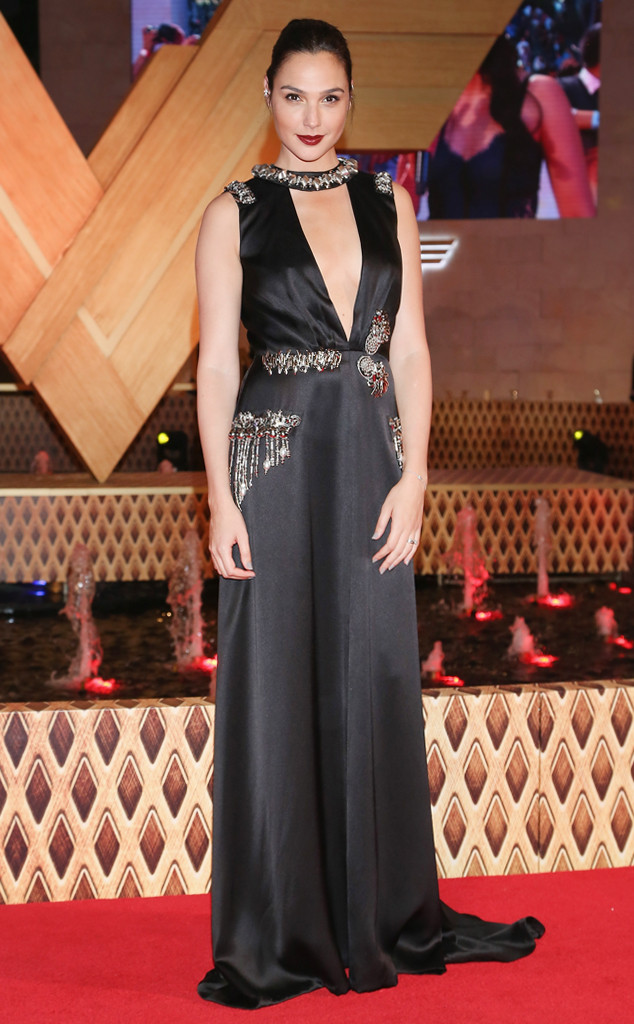 Victor Chavez/WireImage
Believe it or not: Celebrities mix high and low-priced items, too.
At least A-list stylist Elizabeth Stewart's clients do. If you're unfamiliar with the fashion pro, you can often find her work on Gal Gadot, Jessica Chastain, Viola Davis, Julia Roberts, Rebel Wilson…the list goes on. And although these stars may always look like a million bucks (and perhaps are even wearing more), sometimes, they are donning a piece that we can actually afford, too.
Case in point: Gal at the premiere of Wonder Woman in Mexico. The Israeli actress was adorned in a black silk Prada gown with beaded embellishments on the neckline, waist and hips. Her Anita Ko jewelry was as stunning as her deep berry lip. You would've never guessed that Gal was also wearing Rocket Dog sandals—yes, the brand responsible for those chunky, platform shoes you probably wore in high school. While we're not sure exactly which shoe Gal wore, we do know the brand's sandals ring in under $60.