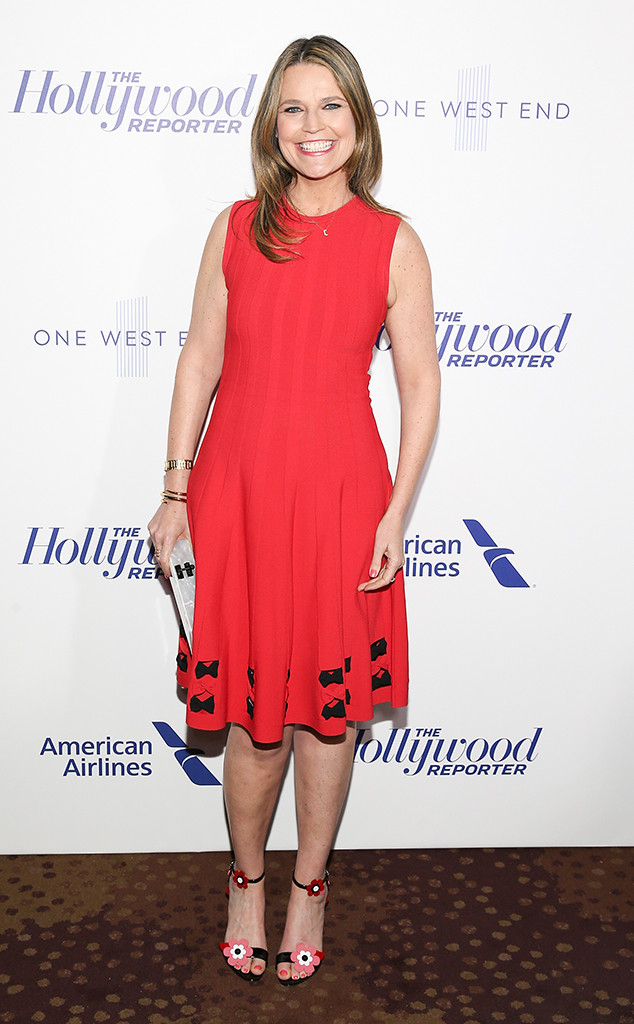 Bennett Raglin/WireImage
Savannah Guthrie is loving the skin she's in.
The Today show co-host opened up about the ups and downs of aging in the spotlight in a recent blog post, admitting that she can be her harshest critic when it comes to physical appearance. Guthrie said she reacts "like anyone" would after taking a picture where her wrinkles are visible, adding, "I don't love looking at that, and I'll try to put the good Instagram filter on there to make it look better."
But Guthrie's outlook differs from others who would refuse to post the photo. "I'm not going to not put the picture up, she wrote. "I'm 46-years-old and I don't mind looking 46-years-old."
"Sometimes people say, 'I can see your wrinkles,'" Guthrie recalled. "Well, that's true. I do have some wrinkles. I call them smile lines. They're from smiles and laughing, and those are the best kind of wrinkles."