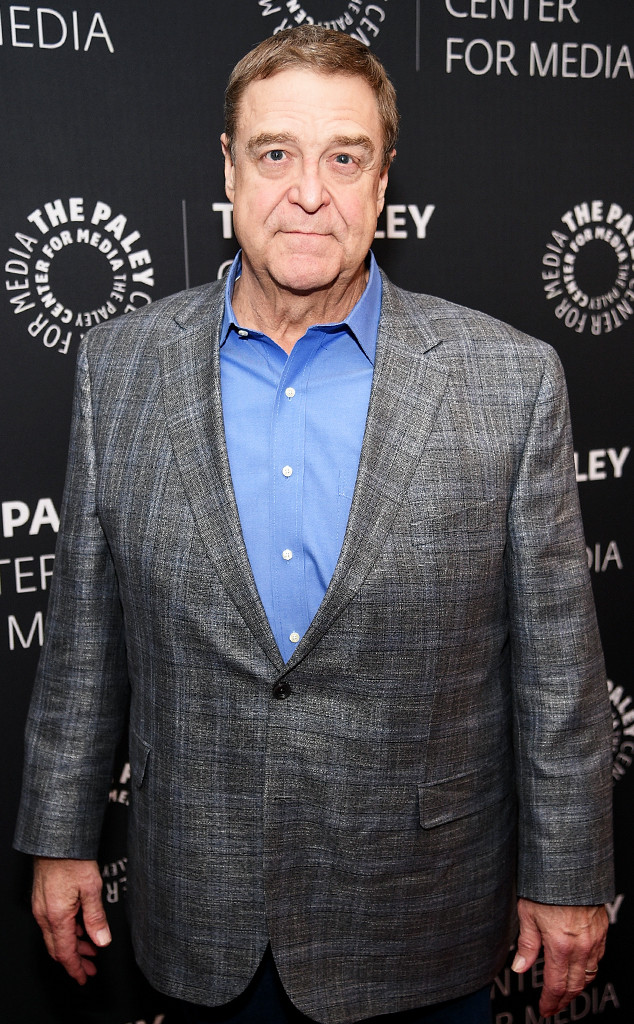 Dimitrios Kambouris/Getty Images
At age 65, John Goodman has much to celebrate. He's back on a rebooted Roseanne, which just received top ratings for the premiere and got renewed for another season. He's also 10 years sober.
In 2007, the actor spent time in rehab to treat alcoholism, a month after wrapping filming on the film Speed Racer. In an interview on Sunday Today with Willie Geist, he recalls drinking alcohol at work and how his wife helped him get sober.
"I got so lucky because I was still getting hired for things but the fact is, I was drinking at work," he said. "My speech would be slurred. I thought I was fooling people. My cheeks would turn bright red when I was liquored up and I just looked like a stop sign."
The Roseanne star said he hit his tipping point after "a long weekend playing golf with my friends," a weekend in which he won his first and only Emmy award, for Outstanding Guest Actor in a Drama Series for a role on Studio 60 on the Sunset Strip.
"I had to go accept an Emmy award. So I missed the rehearsal because I was drunk. By the time Sunday morning rolled around, I was shaking, I was still drinking but I was still drinking," he continued. "I called my wife, which is like, turning myself in to the Gestapo, and she made some phone calls. We got me into a treatment center and I detoxed there and decided I like the feeling. And it's been 10 years."