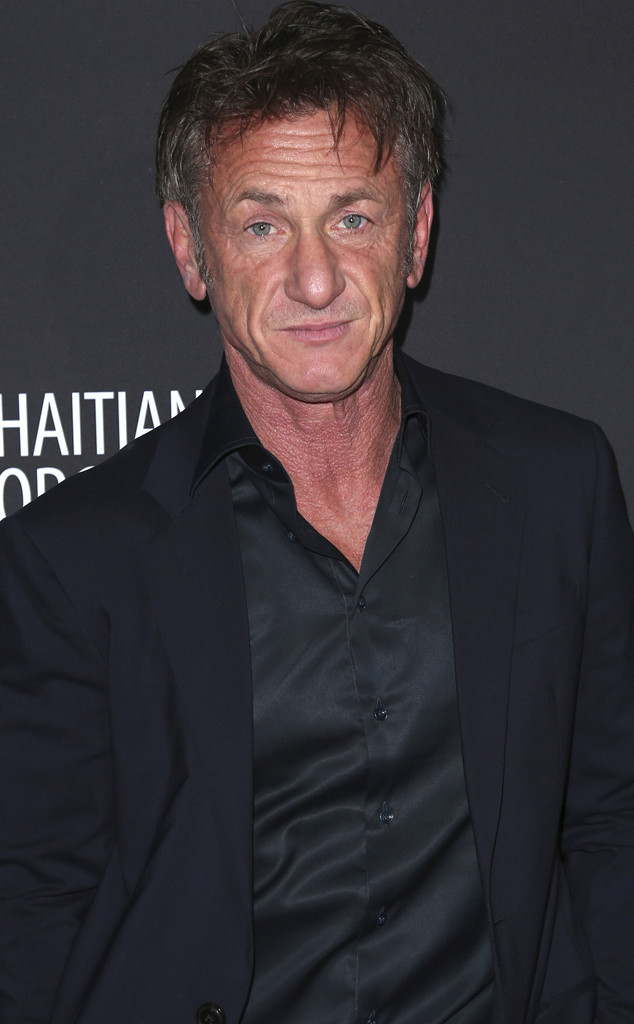 Willy Sanjuan/Invision/AP/REX/Shutterstock
When you are as renowned and successful as Sean Penn, it's easy to ignore your haters.
The actor, and now published writer, says he is too old to care what anyone has to say about his new book. Penn made an appearance on Conan last night to discuss his debut novel, Bob Honey Who Just Do Stuff.
During the interview, the late night host asked him about the complex central character and his mission to kill old people.
"There is an issue related to the ozone, and there's a lack of engagement with social media, to a degree, and therefore, global consumerism," Penn explained. "So, in culling certain demographics, we make a better world."
In regard to receiving backlash from people who may be offended by this idea—particularly from the elder community—Penn said he took care to write a book that "starts from page one and doesn't end 'til it ends." So, if read in its entirety, it should make sense in context.
"What I would say is: 'I'm 57, my pool's heated—you can say anything you like,'" he told O'Brien.