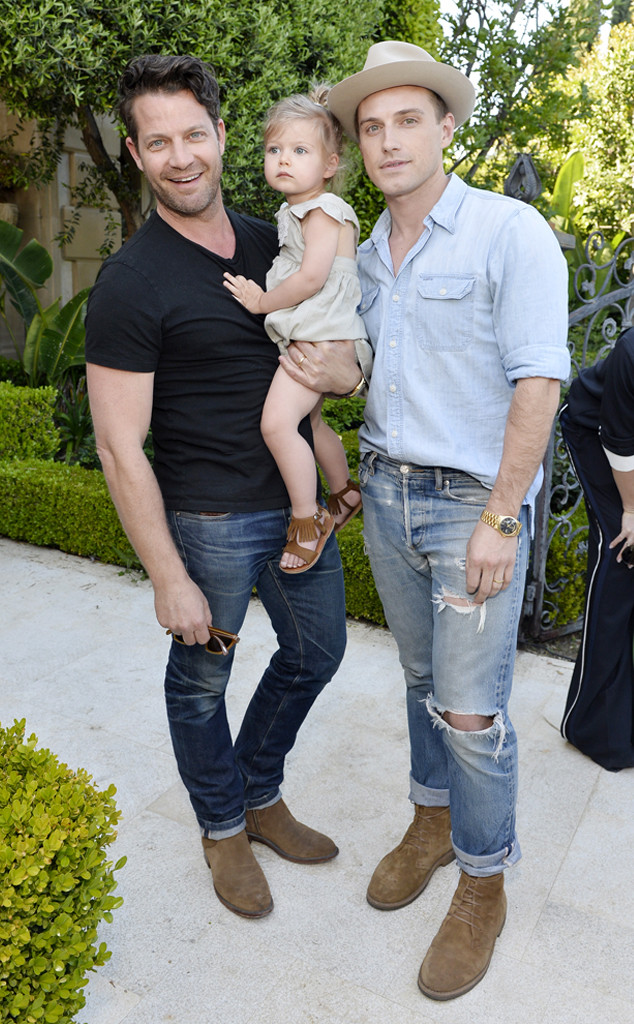 Stefanie Keenan/ Getty Images for Target
Nate Berkus and Jeremiah Brent have some exciting news to share—they're the proud parents of two!
The Nate & Jeremiah by Design co-stars (and couple) welcomed a son together via surrogate on Tuesday. The happy addition gives their 3-year-old daughter Poppy a baby brother, named—drum roll please—Oskar Brent-Berkus!
On Wednesday, Jeremiah posted the exciting news to his social media writing on Instagram, "Yesterday, life cracked open in a way I didn't think it could again with the birth of our son Oskar Brent-Berkus. Love multiplied."
The proud papa continued in the touching post, which featured a black-and-white photo of their daughter touching a little foot, along with the caption, "How can love continue to expand like this. Hand in hand our family is basking in the phenomenon of it all. We love you little Oskar. How thankful we are. How beautiful it all is."
Similarly, Nate posted the same image on Instagram with the caption, "It is with so much love that we welcome Oskar Brent-Berkus to our family. We have waited for you, we already love you, and we as a family stand on the shoulders of so many people who have made it possible for families like ours to continue to grow."