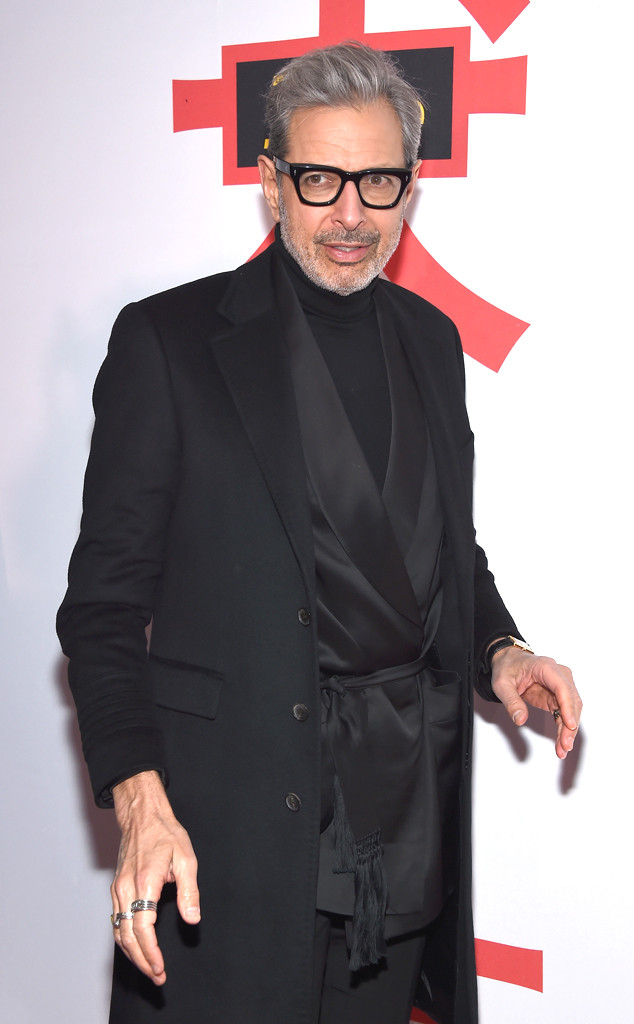 Dimitrios Kambouris/Getty Images
Like many stars, Jeff Goldblum is not immune from fake news, such as death hoaxes.
In 2009, online rumors said the actor died after falling off a cliff in New Zealand. A few news outlets picked up the story before it was quickly debunked.
"It went all over the world for a little bit for a couple of hours before I could set the record straight," Goldblum, 65, said on The Talk on Wednesday. "So people thought that I'd died. And those were the days when I had a telephone land line and my answering machine and before I could call everybody, I got a couple of messages that I wasn't able to pick up, from like, my mother. It was, 'Jeffrey, are you there? Are you there?'"
"Isn't that shocking?" he said. "So be careful about gossip. Be careful about spreading something that you haven't sourced entirely or that's not factual."