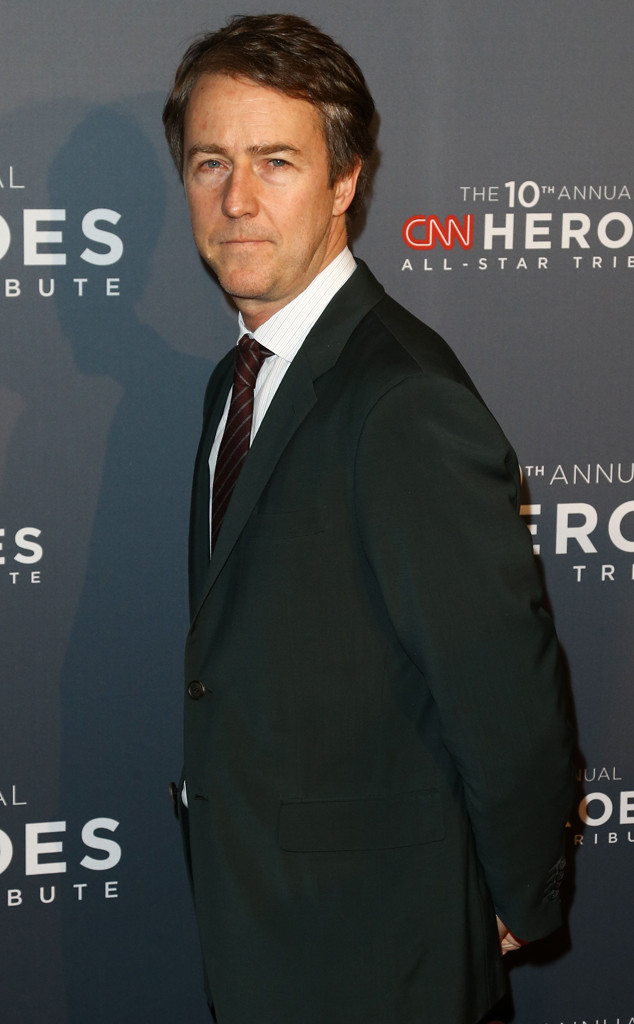 Debby Wong/REX/Shutterstock
A pair of sibling residents of a Harlem apartment building damaged by a deadly fire have sued Edward Norton's production company, which was filming inside the structure at the time, and their landlord for alleged negligence.
A New York City firefighter named Michael R. Davidson, a father of four, was killed battling the blaze last Thursday. He was 37. He was laid to rest at a funeral on Tuesday. Hundreds of FDNY members, as well as Norton, attended.
Producers of the film, Motherless Brooklyn, had said that their crew had "immediately alerted the fire department and began alerting residents of the building" and evacuating the area themselves as soon as they noticed smoke on set.
George Cruz and sister Erica Cruz filed a lawsuit against the production company, Class 5, Inc., as well as their apartment's owner, Vincent Sollazzo-Lampkin, in New York Supreme Court on Tuesday. They stated that Erica resided in the home and that George's name was on the lease. They said the fire destroyed the unit and everything inside it. They also claimed loss of use and the right to a rent controlled/stabilized apartment.
They said Erica was inside their home at the time of the fire and at the time Motherless Brooklyn was being filmed. They said that they believed that the production company "maintained certain equipment, including highly flammable equipment in the basement" and that the fire broke out there due to their "recklessness, carelessness and negligence."