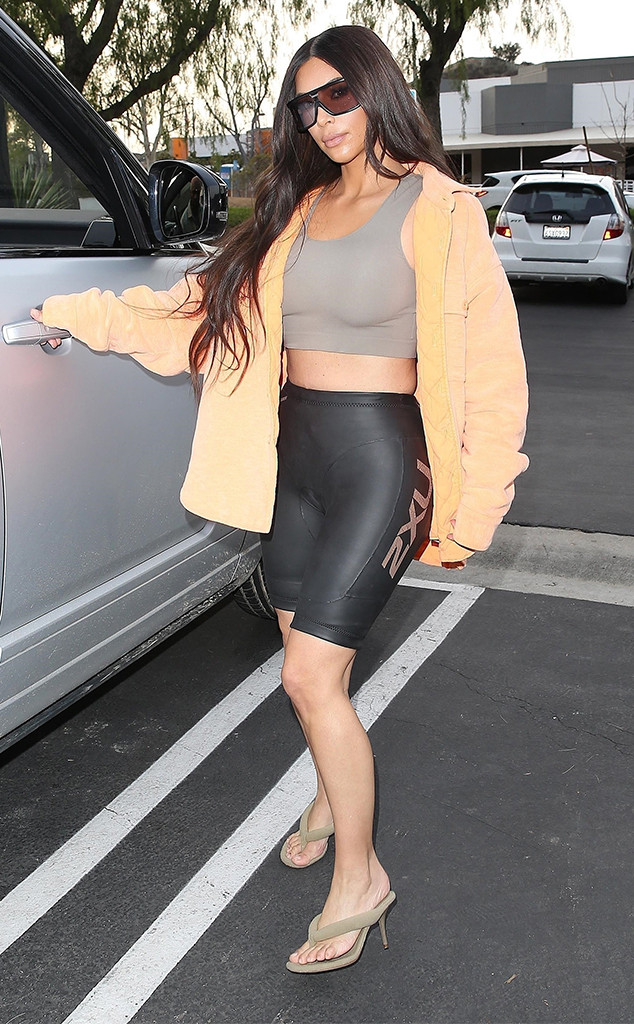 BAHE / BACKGRID
Everything comes back in style…whether you like it or not.
The latest of the '90s trends? Thong heels, as seen on Kim Kardashian West Tuesday. While visiting hubby Kanye West at his LA studio, the Keeping Up With the Kardashians star was spotted in her typical off-duty uniform of Yeezy attire—black biker shorts, a gray bra top and a peach jacket—but what really caught our attention was Kim's sandals. The simple strap, rubbery sole and practical height bring to mind the budget-friendly heeled flip-flops of the '90s and mid-2000s (the cast of Laguna Beach is missing its platform Rocket Dogs).
Just like crop tops, distressed jeans and other '90s trends, this nostalgic look may see modern-day resurgence. As Vogue points out, the casual footwear found popularity about 20 years ago, when a pair by Richard Tyler were called "total exposure sandals" in the pages of the famed fashion mag.