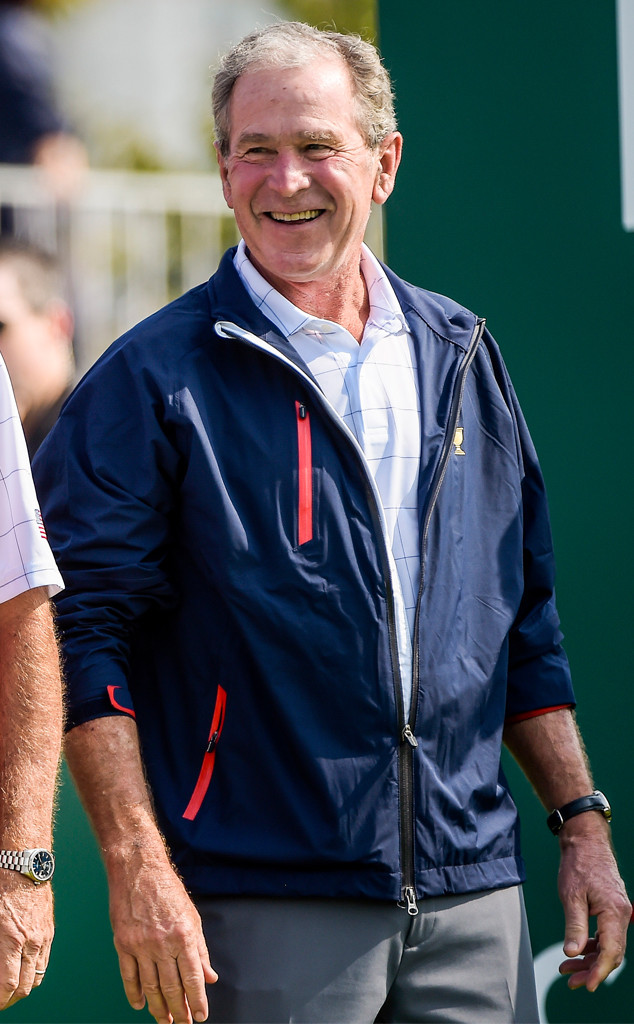 Chris Condon/PGA TOUR
These wedding dance moves have the presidential seal of approval.
It's been a minute since former president George W. Bush was the subject of a headline, but thanks to his nephew Pierce Bush's wedding over the weekend, the 43rd president of the United States caught everyone's attention with his jig.
In a clip from the wedding making the rounds on the Internet, the 71-year-old can be seen getting his groove on with the bride, Sarabeth Bush, to the tune of "You Spin Me Round." As the beautiful bride quite literally spun around, the former commander-in-chief kept to more of a shoulder shake and then looked like he was about to kick off a conga line.